Apple's top lawyer faces off with FBI chief at House hearing on encryption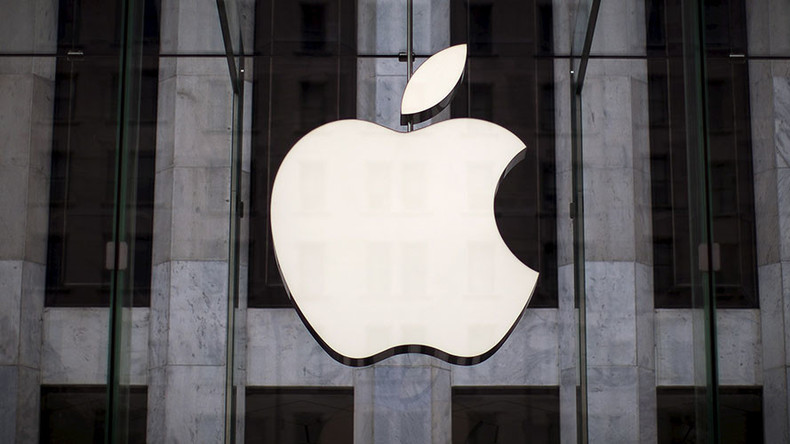 FBI Director James Comey and Apple's general counsel Bruce Sewell testified at the first congressional hearing since their legal battle began. Apple has resisted the FBI's efforts to force them to open a terrorist's iPhone.
On Tuesday, the FBI and Apple spoke at a House Judiciary Committee hearing entitled "The Encryption Tightrope: Balancing Americans' Security and Privacy."
The FBI has filed a court order compelling the tech giant to create a special iPhone operating system with intentionally weakened security features to unlock the phones used by one perpetrators of the San Bernardino massacre, which left 14 people dead in December.
Sewell will argue that creating such software would undermine the security and privacy of all iPhones used by Apple's customers, according to a written testimony posted before the hearing.
"Hundreds of millions of law-abiding people trust Apple's products with the most intimate details of their daily lives – photos, private conversations, health data, financial accounts, and information about the user's location as well as the location of their friends and families," Sewell wrote in his testimony. "There's probably more information stored on that iPhone than a thief could steal by breaking into your house. The only way we know to protect that data is through strong encryption."
In other words, Apple says that the FBI would force them to create a backdoor that could put the privacy and security of hundreds of millions of iPhone users around the world should the custom software fall into the wrong hands. Devices could become vulnerable to cyber criminals, hackers and government surveillance, the company warned.
Comey, however, has assured the public and lawmakers that the FBI's request would only apply to the specific iPhone used by Syed Farook, who was killed by police in a shootout following the massacre.
"The code the judge has directed Apple to write works only on this one phone," Comey said at a House Intelligence Committee hearing last week.
Earlier this month, a federal magistrate ordered Apple to comply with the FBI and crack Farook's phone.
Monday, however, a New York judge successfully ruled in a separate case in favor of Apple, saying that the Department of Justice does not have the authority to force Apple to unlock an iPhone. While this case involved drugs and was unrelated to the San Bernardino shooter, it is nonetheless a significant victory for Apple. The Department of Justice said that it plans to appeal the decision.
As the battle rages on in the court system, members of Congress are trying to decide if any legislative action should be taken.
READ MORE: US govt can't force Apple to unlock iPhone in drug case – NY judge
"Americans have a right to strong privacy protections and Congress should fully examine the issue to be sure those are in place while finding ways to help law enforcement fight crime and keep us safe," Judiciary Committee Chairman Bob Goodlatte, (R-Virginia), and Rep. John Conyers (D-Michigan), said in a joint statement.
At the hearing, Director Comey told lawmakers that the case involving San Bernardino is specific, but he recognized that the decisions that courts will make will set precedent for future cases involving the cracking of devices.
Comey also indicated to the committee that resolving the fundamental issue of safety and privacy is something that is mostly Congress's job.
"The broader question that we're talking about here goes far beyond phones and far beyond any case. This collision between public safety and privacy? The courts cannot resolve that," he said.
Google, Twitter, Microsoft and Facebook are among companies that have come out in support of Apple and strong encryption.
You can share this story on social media: