'Get on right side of history': Greenpeace demand banks ditch 'toxic' Dakota pipeline
Published time: 18 Nov, 2016 13:40
Edited time: 28 Feb, 2017 18:25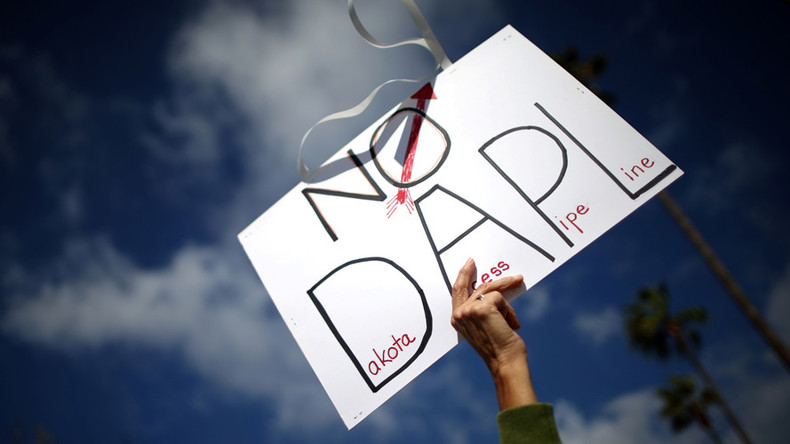 Greenpeace has implored financial institutions investing in the Dakota Access pipeline to "get on the right side of history" after the largest bank in Norway reportedly sold its assets in the crude oil project.
DNB has sold holdings worth a reported US$3 million in the multibillion dollar pipeline, which Energy Transfer LLC say will transport oil from North Dakota to Illinois in the "safest" way possible.
The controversial 1,172 mile (1,886 km) line has provoked scores of protests from Indigenous tribes, who say the project is unnecessary and threatens their lands as well as the water supply of millions of people.
READ MORE: Tribe leaders vow to protest Dakota pipeline through winter

A spokesperson for DNB said the bank had entered a dialogue with its customers to see how it could "use our position as a bank to influence a solution to the conflict," report Norway's Hegnar news. Despite offloading the reported $3 million stake, DNB still holds loans financing the project which are worth some 10 percent of the pipeline's construction cost.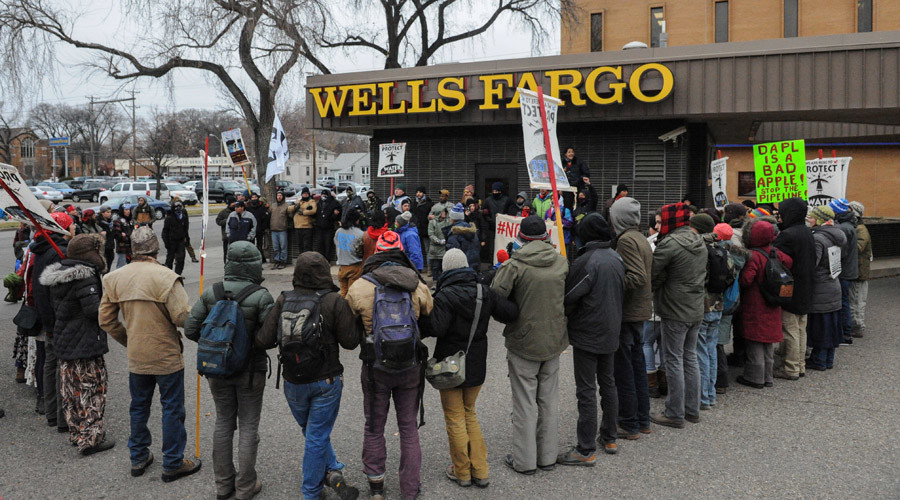 Environmental activists Greenpeace have praised the step but said it expected DNB to also "terminate its loans for the project immediately."
"All financial institutions with a stake in the pipeline must quickly realize that financing this project is toxic," Greenpeace spokesperson, Lilian Molina said.
Recent demonstrations against the Energy Transfer-Dakota Access pipeline have targeted a number of banks involved in the financial side of the construction.
READ MORE: Anti-DAPL protesters hold 'Day of Action' across US

Molina said the firms should "get out" ahead of a growing movement against "banks that finance the destruction of our planet and ignore Indigenous rights."
"Citigroup, TD Securities, Wells Fargo, SunTrust, and the other banks backing this project should see this as a sign to get on the right side of history," she added.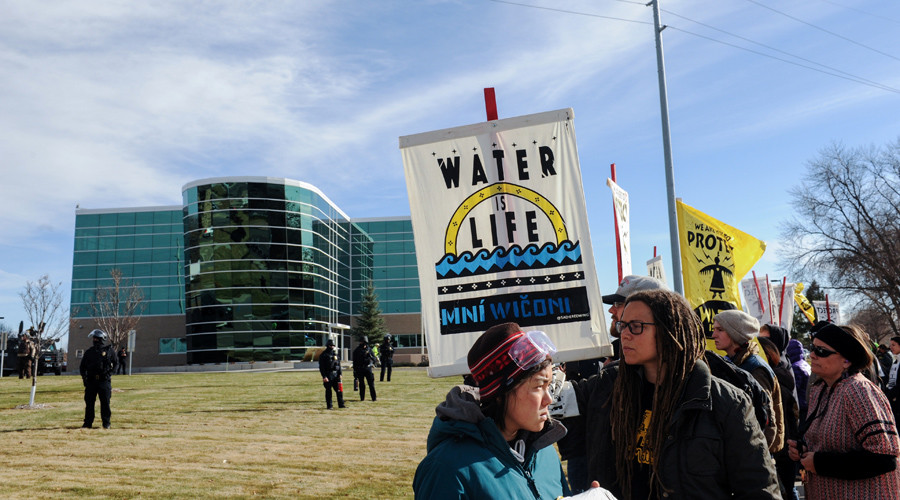 The Army Corps of Engineers have suspended work on federal land while a government review takes place. But despite this, and the significant upheaval the project has caused, the CEO of Energy Transfer Partners said construction will be completed.
READ MORE: Dakota Access pipeline CEO insists it will be completed

"This is not a peaceful protest," Kelcy Warren, CEO of Energy Transfer Partners told PBS on Wednesday. "If they want to stick around and continue to do what they're doing great, but we're building the pipeline."
Meanwhile, South Dakota's Cheyenne River Sioux Tribe chairman Harold Frazier issued a plea for Barack Obama to make the withdrawal of a 'no significant environmental impact' status (FONSI) for the pipeline as one of his last acts as president.
"This situation is urgent. I stand here today to urge the administration to withdraw the FONSI issued in June of 2016, and subject DAPL to a full Environmental Impact Statement, and to deny the easement to drill under the Missouri river,"Frazier said on Thursday.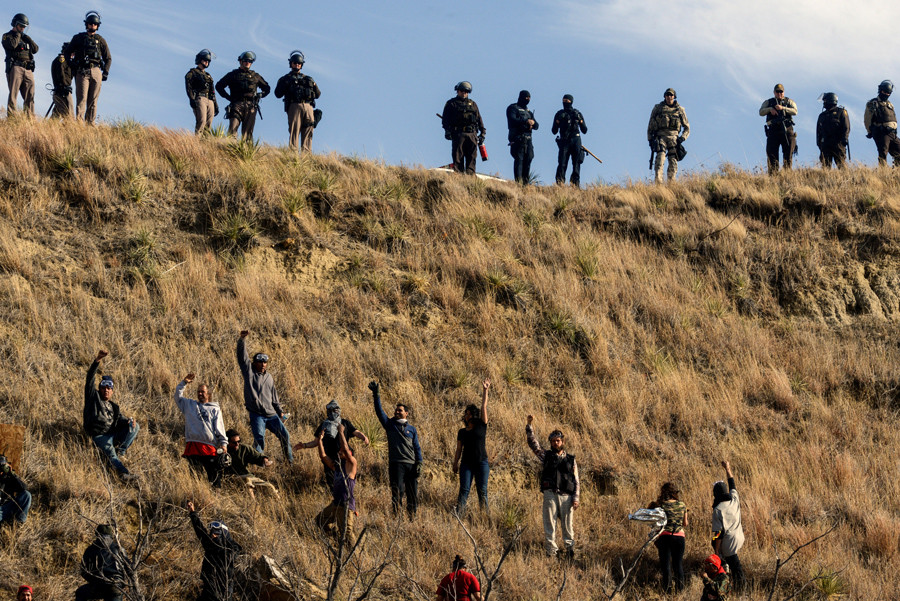 READ MORE: Dakota Pipeline decision to be reached within days – government
"These actions will ensure the protection of our people, our religion and culture, and the safe exercise of our treaty rights."
Native American leaders say the route of the crude oil pipeline through North Dakota, South Dakota and Iowa threatens their lands.
"DAPL proposes to send 570,000 barrels of oil each day under Lake Oahe. This water is the source of drinking water for several tribes in North and South Dakota – and millions of non-Native communities downstream," Frazier added.
"It is not a matter of if, but when the Dakota Access Pipeline will break and spill oil into our waters and onto our lands. To date in 2016, more than two-dozen oil and gas pipelines ruptured due to natural accidents in the United States," he said.