#HouseSoWhite: Pence 'Unified' GOP selfie gets trolled on Twitter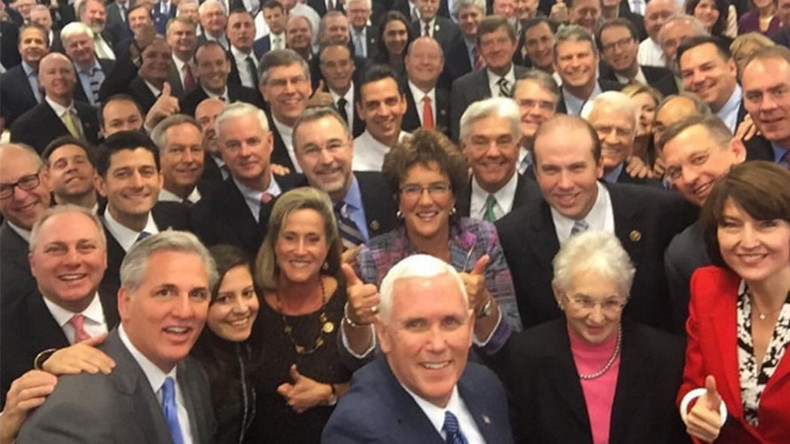 It's happened again. House Republicans have reminded the world of the two things we already knew: They love a selfie and the vast majority are middle-aged white men.
Maybe he didn't see it, maybe he didn't care, but either way Vice President-elect Mike Pence has just replicated House Speaker Paul Ryan's infamous #HouseSoWhite selfie with staffers from July.
While Ryan's selfie highlighted the complete lack of diversity within GOP congressional interns, Pence took the opportunity Thursday to confirm the unbalanced representation of American voters goes right to the top.
READ MORE: Finally, a Capitol Hill intern selfie that reflects American voters (PHOTO)
"UNIFIED" screamed the House GOP's caption of mostly middle-aged white men crowded around a selfie stick. However, the unification wasn't felt by many on Twitter who took the time to point out something elected Republicans seem to be continually missing.
Sarcastic Twitter, also known as the moral compass of the world, wasted no time bombarding the House GOP's selfie with some creative comparisons.
But before you lose all hope, remember, there are actually two black men hidden in this room. Progress.