Colorado says yes to assisted suicide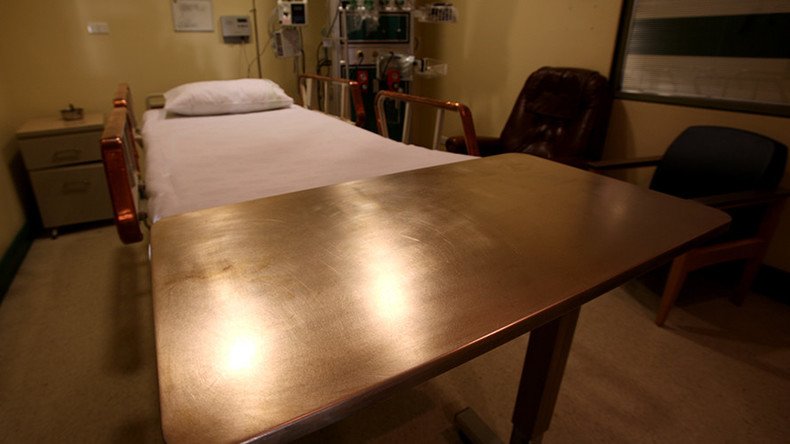 Colorado has become the sixth US state to allow terminally ill people to end their lives with medical aid.
Colorado voted in favor of Proposition 106 which allows terminally ill people with six months or less left to live to seek medical aid in dying.
FOLLOW RT'S ELECTION LIVE UPDATES
"This is a historic day for all Coloradans, and an especially tremendous victory for terminally ill adults who worry about horrific suffering in their final days," Compassion & Choices Action Network President Barbara Coombs Lee said.
"We are delighted the significant investment paid off and are proud to have lent the expertise and resources to empower the voters of Colorado. We congratulate Colorado for becoming the sixth state where more people have peace of mind at the end of life and fewer suffer unnecessarily," she added.
Colorado legalized assisted suicide. California legalized marijuana. It's like they knew something we didn't.

— (((Yair Rosenberg))) (@Yair_Rosenberg) November 9, 2016
Compassion & Choices network backed the legislation, while Catholic organizations opposed it.
One of the main organizations opposing it was Choice is an Illusion, led by attorney Margaret Dore. Choice is an Illusion has fought similar assisted suicide and euthanasia legislation in many states.
READ MORE: DC approves passing aid-in-dying laws for terminally ill
"Prop. 106 seeks to legalize physician-assisted suicide, assisted suicide and euthanasia as those terms are traditionally defined," said Dore. "Prop. 106 is described as 'aid in dying,' but its reach is not limited to dying people. 'Eligible' persons may have years, even decades, to live."
According to Dore, such legislations open opportunities for "perfect crimes," since "no doctor, not even a witness, is required to be present at the death.
"Even if the patient struggled, who would know?" Dore wondered.
Five states of the US, including California, Montana, Oregon, Vermont and Washington, currently have similar legislation. Colorado's Proposition 106 was modeled after Oregon's 'Death with Dignity' law, active for the last two decades.
You can share this story on social media: