DC approves passing aid-in-dying laws for terminally ill
Published time: 2 Nov, 2016 03:36
Edited time: 2 Nov, 2016 13:10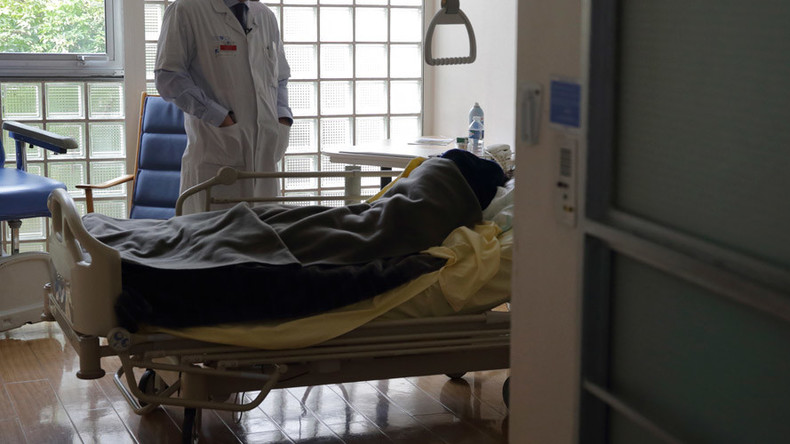 The DC Council voted to give initial approval to legislation allowing physicians to assist terminally ill patients who wish to end their lives. The 11-2 vote followed passionate arguments both for and against the Death with Dignity Act.
The capitol of the US could become the sixth jurisdiction in the country to legalize physician aid in dying. The Death with Dignity Act would allow terminally ill patients who are given six months or less to live the option to realize lethal medication that would be self-administered but prescribed by physicians after two doctors agree that a patient is both terminally ill and capable of making the decision.
In addition, the medication would be administered over a two-week period after two witnesses attest that the patient is making the decision on their own accord. No physician or family member can assist the patient in taking the medication, as the act requires it be self-administered.
The bill will be voted on once more before heading to Mayor Muriel E. Bowser (D)'s desk for a signature. Her spokespeople have given no indication over whether or not she will sign the bill, but he did tell the Washington Post that Bowser "expects the bill to become law."
Based on Oregon's laws for assisted suicide, the Death with Dignity Act was sponsored by councilwoman Mary M. Cheh (D-Ward 3). Support for the bill was expressed emotionally in the vote on Tuesday. Councilman Kenyan R. McDuffie (D-Ward 5) described his father's death saying, "My family had to watch him suffer, and I wouldn't wish that on anyone else."
He voted for the act, saying, "I'm not basing this vote today on my own story because there are thousands of other people throughout the district who have had the same experience," adding, "This is by far my toughest vote in 4½ years in this body."
African Americans make up nearly the majority of District of Columbia residents, and some are concerned that the bill could pose a risk to their demographic, specifically after a difficult history of medical abuse, such as the infamous Tuskegee Syphilis Experiment where the government authorized giving syphilis to African Americans without their consent in order to test penicillin.
Leona Redmond from Northeast Washington told the Post, "They have been 'soft killing' us for couple of decades now by not providing certain people in the community with what we need to live wholesome lives. They are doing everything to send blacks away."
She called the act "eugenics being dressed up to look like it's the best thing since gravy," and claimed that there is a "racist component" to the act.
The act is just one of several that exist in the country. Physician-assisted death has been legal in Oregon since 1997. Since then, several states followed suit, such as California, Montana, Vermont and Washington.