Key #DNCLeak2 emails: Cozy with CNN, silencing journalists & pinning it on Putin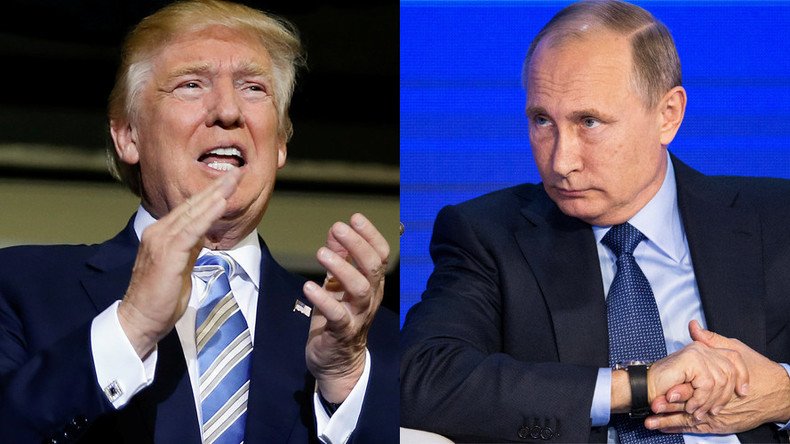 WikiLeaks released 8,263 emails from key figures in the Democratic National Convention on Sunday, exposing CNN's embarrassingly close relationship with the DNC, the party's plan to pin it on Putin and to bait Trump.
The whistleblowing website released thousands of DNC emails in July which revealed the committee strategizing with the Clinton campaign to hinder Bernie Sanders' nomination bid.
READ MORE: New DNC email leak reveals anti-Sanders bias, pro-Clinton collusion among top officials
The DNC & CNN
The latest DNC leaks highlight a very cosy relationship between the DNC and CNN. In an email entitled, 'Trump Questions for CNN', in which network staff reach out to the DNC to help anchors Wolf Blitzer and Jake Tapper prepare for interviews with Donald Trump.
In the email dated April 25, 2016, DNC Research Director Lauren Dillon asks staff for questions to give the network ahead of Blitzer's interview with Trump.
Alas, "CNN said the interview was cancelled as of now but will keep the questions for the next one. Good to have for others as well," wrote Dillon.
Three days later, in a separate email from April 28 with the subject line 'Cruz on CNN', Dillon says: "CNN is looking for questions. Please send some topical/interesting ones."
In another email, also from April 28 and titled 'Pablo!,' Jason Seher, a writer for Jake Tapper's CNN show, emails former DNC media booker, Pablo Manriquez, to say:
"Thanks for facilitating Luis coming on today, and bearing with us through a meelee of GOP nonsense and cancellations and all that. Any particular points he'll want to make? We're gonna stay Dem focused..."
READ MORE: The Life of Pablo: WikiLeaks makes internet hero out of unruly former DNC employee
Manriquez then forwarded the message to staff to tell them: "Window closing on this. Need to know asap if we want to offer Jake Tapper questions to ask us".
Aside from CNN, the DNC also provided content for Washington Post columnist, Dana Milbank, after he asked for help researching a column piece that was eventually titled: 'The Ten Plagues of Trump'.
Trumped-up Putin ties
The latest DNC email leak suggests that the DNC was searching for angles with which to build a narrative of close ties between Republican candidate Donald Trump and Russian President Vladimir Putin.
An email from April 2006 shows DNC staff discussing ways to use Trump's connection to Dimitri Simes, President of the Center for the National Interest (CFTNI) in Washington DC, as further evidence of Trump's "too friendly" relationship with Putin.
"We don't have a ton on Simes, but the pro-Russia stuff ties in pretty well to idea that Trump is too friendly with Putin/weak on Russia," wrote former DNC senior advisor Lawrence Roberts.
Research into any possible Russian connection came when the CFTNI hosted Trump for his speech on foreign policy last May.
Trump's taxes and Bill Clinton
DNC research into Donald Trump's taxes show the Republican candidate hasn't "paid a cent" and found that was down to President Bill Clinton's tax plan.
"I know very little about this, but from a quick sweep it looks like passive-loss relief was a core component of Bill Clinton's 1993 tax plan," writes Jeremy Brinster, a former DNC research staffer.
Brinster's research shows Trump's last public tax return was filed in 1981, a year in which he paid $0 due to the fact he had lost money through his real estate investments during the previous 12 months.
A "disastrous" 1986 tax law, which saw real estate moguls lose millions, was overhauled by President Clinton in 1993. His 'passive-loss relief system' continues to give major tax breaks to real estate investors – including Trump.
DNC efforts to 'silence' Morning Joe host
In May 2016, DNC Communications Director, Luis Miranda, threatened to "silence" 'Morning Joe' host Joe Scarborough by complaining to his bosses over some of Scarborough's comments on air.
"F**king Joe claiming the system is rigged, party against him, we need to complain to their producer," wrote Miranda in May to DNC's Press Secretary Mark Paustenbach.
The mail was sent around the time Sanders supporters were accusing the Democratic party's primary and superdelegate system of being weighted against him.
You can share this story on social media: