The Life of Pablo: WikiLeaks makes internet hero out of unruly former DNC employee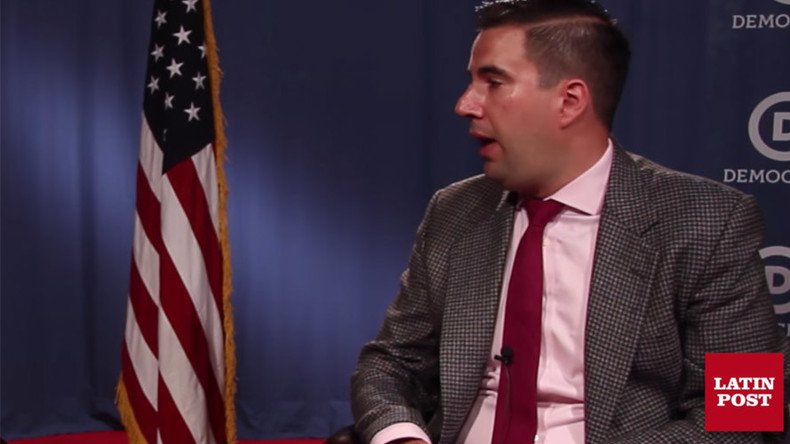 Every crew needs a wildcard and the DNC got theirs in Pablo Manriquez. The latest WikiLeaks release has revealed the former broadcast media director for the Democratic organization to be disruptive and insubordinate – and a whole lot of fun.
A former freelancer at Fox and the Huffington Post, Pablo worked on Obama's 2008 campaign as a Latino outreach specialist. He joined the DNC in 2015 as director of Hispanic Media before becoming broadcast media director for the 2016 season.
We can tell from the leaked emails that all seemed to start well for Pablo, with his colleagues even attempting to get him access to an MSNBC after-party.

Pablo's popularity didn't last for long though and less than a month later tongues were wagging regarding his absence, with talk of HR's involvement.

A few hours later on the same day Pablo is at it again. He's given a scolding for "engaging directly" with the office of DNC Chair Debbie Wasserman Schultz after asking for her landline number for a radio interviewer.
"Tell me you didn't give out her desk number," the email asks.

A week later Pablo caused panic when he became frustrated by the possibility of Debbie Wasserman Schultz cancelling an early-morning CNN appearance. "Dear CNN, Pls have Trump call-in and set the news cycle against us instead, per usual," Pablo tells his colleagues, leading to a not-wholly-professional response of, "Pablo f**k off".

The next day he causes further dismay when he praises a CNN interview with Bernie Sanders that criticized the DNC. When a colleague tells him, "This was not a good clip for us," he replies, "Oh, nevermind. Lame." Classic Pablo.

Pablo doesn't waste time and 24 hours later he's at it again, causing havoc by ignoring protocol, leading to a line he probably hears a lot: "Pablo. Stop." The email also hints that Pablo might be leaving with the exchange "Two weeks" and "Thank god."

hands down best part of the @wikileaks DNC email dump has been reading the trials and tribulations of a certain Pablo Manriquez @Pablo_DNC

— Rayan Dutta (@Rayan_Dutta) July 22, 2016
The hints prove true as several days later Pablo sends out an email telling his work friends he'll be leaving them for the Hispanic Chamber of Commerce, where he will serve as "VP of Comms." He reminds them all of his farewell party which we hope was well attended.

"Thanks for the memories," he tells his friends. No Pablo, thank you.
READ MORE: New DNC email leak reveals anti-Sanders bias, pro-Clinton collusion among top officials
You can share this story on social media: