Game of polls: Trump leads in some battleground states with 5 days left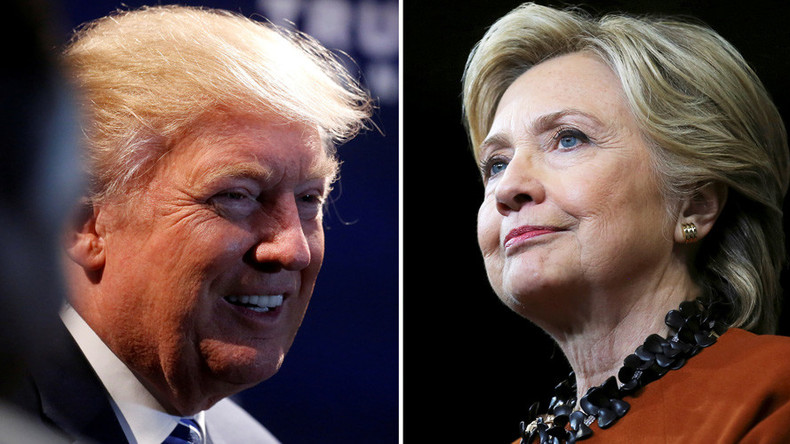 Democratic presidential nominee Hillary Clinton has maintained a slim lead over Republican rival Donald Trump, with five days remaining before Election Day, the latest polls suggest. But the GOP candidate is leading in some battleground states.
Clinton is 3 percentage points ahead in the race, a joint New York Times/CBS found, with 45 percent of likely voters saying that they'll support her in the election and 42 percent giving their support to Trump. The research was conducted between October 28 and November 1, involving 1,333 registered voters.
A joint Washington Post/ABC poll found that Clinton was leading Trump by 2 percentage points (47-45) ahead of Tuesday's vote. It surveyed 1,767 likely voters between October 29 and November 1.
Clinton's lead began growing in national polling averages in mid-October, after audio was released of Trump making lewd remarks about women in 2005 and more than a dozen women subsequently accused the candidate of sexual assault.
Trump began closing the gap on his rival over the last few days, after the FBI announced it was reopening its probe into Clinton's use of a private email server while she was the secretary of state. He has doubled his chance of winning over the last two weeks ‒ to 35.2 percent, according to FiveThirtyEight's Nate Silver.
National polls aren't necessarily predictive of how the election will turn out, however, as the popular vote is not considered. Instead, the winner is based on how many Electoral College votes a candidate received, which is based on how each state votes. The magic number to win the presidency is 270 electoral votes. Surveys of individual swing states provide a better picture of the potential results.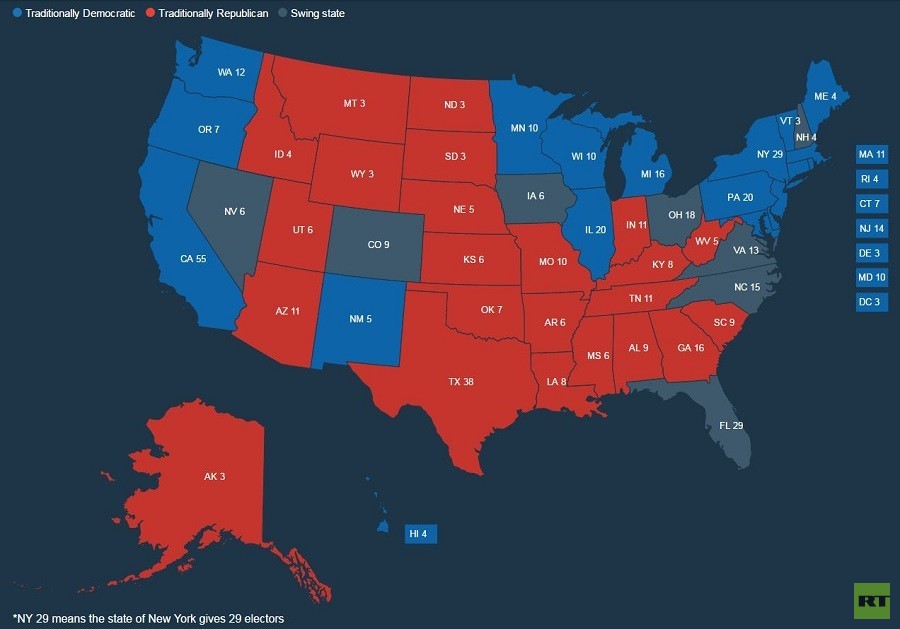 Florida is the biggest battleground state, with its 29 electoral votes. The race there has always been tight, with the numbers see-sawing between Clinton and Trump. The Republican currently has the advantage, with a 51 percent chance of winning, according to FiveThirtyEight. However, the three most recent polls in the state ‒ from CNN/Opinion Research Corporation, Quinnipiac University and Survey Monkey, all of which were conducted between October 27 and November 1 ‒ each have Clinton with a slim lead over Trump: 2 percentage points, 1 point and 3 points respectively.
In Ohio ‒ where no Republican has won the White House without also winning the state since the party was established in 1854 ‒ Trump has a 67.7 percent chance of winning its 18 electoral votes, according to FiveThirtyEight. Three of the four most recent polls in Ohio all have the Republican candidate up: Quinnipiac, Remington (conducted October 30), and SurveyMonkey all give Trump a 5-percentage point lead, while the Auto Alliance/ESA/Pulse Opinion Research poll has Clinton up by three.
Trump has a 51.5 percent chance of winning North Carolina's 15 electoral votes, according to FiveThirtyEight, even though the state has trended blue in the last few elections. Most of the polling in the state gives the edge to Clinton; however, the most recent polls trend towards Trump. Quinnipiac gives Clinton a 3-point lead, and SurveyMonkey has her up 8 percentage points. Survey USA conducted a poll between October 28 and 31 that gives Trump a 7-point lead, while Remington has him up by 2 percentage points and Trafalgar Group gives the Republican a 5-point advantage.
Read more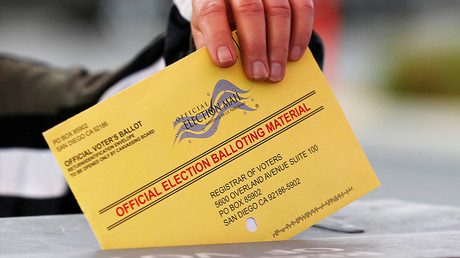 Clinton has a distinct lead in Virginia, where her vice presidential pick, Tim Kaine, previously served as governor and is now the junior US senator. She has an 80.5 percent chance of winning Old Dominion's 13 electoral votes, according to FiveThirtyEight. Her smallest lead in recent polls ‒ 4 percentage points ‒ comes from the Remington and Emerson College surveys. Her biggest lead of 8 points is in the SurveyMonkey poll.
Colorado and its nine electoral votes are also trending toward Clinton, and she has a 72.3 percent chance to win the state, according to FiveThirtyEight. She leads in all the recent polls by slim margins, except for a University of Denver poll conducted Saturday through Monday that has Clinton and Trump tied at 39 percent and third-party candidates receiving support from 15 percent of likely voters. Another 8 percent of those surveyed remained undecided.
Iowa's six electoral votes are likely to go to Trump, who has a 72.3 percent chance of winning the Hawkeye State, according to FiveThirtyEight. As recently as mid-October, Clinton had a greater than 60 percent chance of victory in Iowa. Of the two recent polls, SurveyMonkey has Trump is up by 10 percentage points, while Google Consumer Surveys gives Clinton a 7-point edge.
In Nevada, which also has six electoral votes, Trump has a razor-thin edge over Clinton, with a 50.2 percent chance of winning, according to FiveThirtyEight. In mid-October, the Democrat had a 75.2 percent chance of victory. Among recent polls, CNN/Opinion Research shows Trump with a 6-point lead, Remington has him up 4 percentage points, while the Times-Picayune/Lucid poll has Clinton up 7 points. SurveyMonkey, Auto Alliance and JMC Enterprises all have the two statistically tied.
Clinton is up in New Hampshire, where she has a 64.9 percent chance of winning the Granite State's four electoral votes, according to FiveThirtyEight. She's lost ground since October 19, though, when she had an 87.2 percent chance of victory. Clinton and Trump are statistically tied in a new WBUR/MassINC poll, as well as a recent MassINC Polling Group poll, but the Democrat is up in several other recent surveys: SurveyMonkey (10 percentage points), University of New Hampshire (7 points) and Auto Alliance (4 points). Trump is up by 5 percentage points in the American Research Group poll.