Frack shock: Oklahoma earthquake could rock lawsuits, legislation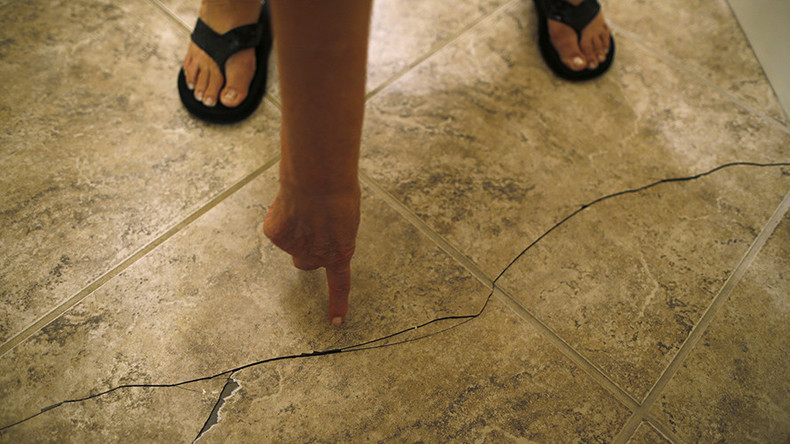 A 4.5 magnitude earthquake that struck northern Oklahoma may have shaken some sense into lawmakers considering increasing restrictions on some oil and gas activity in the state.
Oklahoma's recent increase in earthquakes has some lawmakers concerned about the possible connection to oil and gas production and the subsequent disposal of underground wastewater. While there was no reported damage from Tuesday's 4.5 magnitude earthquake, a 5.6 earthquake in September set a record for the state and has some residents calling for change.
The Oklahoma Corporation Commission plans a response to Tuesday's earthquake while some state regulators are considering placing new restrictions on oil and gas activity, the Associated Press reported.
However, the Pawnee Nation is not holding its breath for regulators to solve the earthquake problem. In late October, the Pawnee Nation announced its plans to take energy companies New Dominion, Sandridge Exploration and Production, Chesapeake Operating and Devon Energy Production Company to court, the Stillwater News Press reported.
Andrew Knife Chief told the Stillwater News Press that much of the problem is with a lack of power in local government.
"The City of Pawnee can't pass any kind of city resolution banning underground injection control wells within a certain distance of the city or whatnot," Knife Chief said. However, he hopes that the Pawnee Nation's sovereign authority could give their lawsuit a unique edge.
"That same restriction doesn't apply to us. We have been pushing back," he said. "Oct. 22 of 2015 the Pawnee Nation business council passed a resolution calling for a moratorium on fracking activities."
While any direct connection between fracking and earthquakes is still under debate, the Oklahoma Corporation Commission has conceded that "Researchers largely agree that wastewater injection into the Arbuckle formation poses the largest potential risk for earthquakes in Oklahoma," according to their September Earthquake Response Summary.