Disenfranchised: 6.1m convicted felons not allowed to vote - report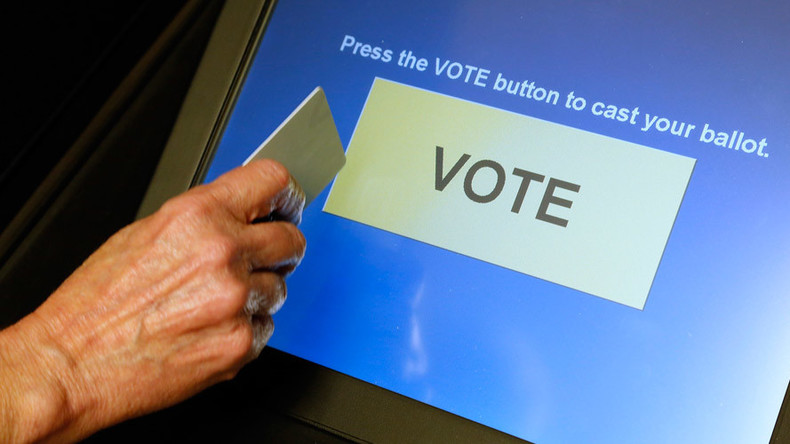 More than 6 million Americans will not be able to vote next week due to current or past felony convictions, nearly double the number of convicted felons that were denied the franchise in 1996.
A record 6.1 million Americans with a felony conviction on their record are not allowed to vote based on state laws restricting their voting rights, according to a recent report by the Sentencing Project. This figure is a marked increase from previous decades: In 1976, an estimated 1.17 million people were disenfranchised; in 1996, 3.34 million; and in 2010, 5.85 million, according to the report.
Read more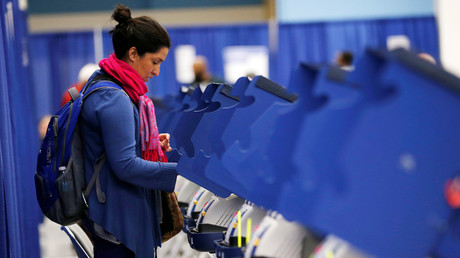 The current total of disenfranchised former felons equates to about 2.5 percent of the overall US voting-age population, or one in 40 adults, the report found.
More than half, or 3.1 million, of disenfranchised former felons are those who have completed their sentences in 12 states that have post-sentence voting restrictions.
Voting restrictions for convicted felons also disproportionately impact people of color, the report said. One in 13 voting-age African Americans is disenfranchised, a rate more than four times greater than the non-African American population. More than 7.4 percent of adult African Americans are impacted by disenfranchisement laws compared to 1.8 percent of the non-African American adult population.
Florida has the largest number of disenfranchised convicted felons in the US, with 1.6 million permanently banned from voting as mandated in the state constitution. That is about ten percent of the voting-age population in the state and 27 percent of the disenfranchised population in the US, the ACLU of Florida pointed out.
"Florida's ban is rooted in racist voter suppression schemes of the period immediately following the Civil War," the ACLU of Florida said on October 7. "The framers of Florida's post-Civil War 1868 Constitution weren't subtle or vague about their intent: they created the Black Codes and unleashed selective enforcement of laws to ensure that the newly freed slaves would never exercise the right to vote and possess political power."
Read more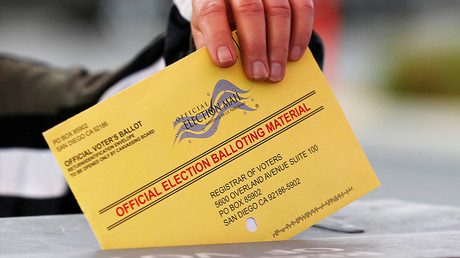 Florida and five other states — Alabama, Kentucky, Mississippi, Tennessee, and Virginia — have disenfranchised more than 7 percent of their adult populations.
Maine and Vermont are the only states that do not have disenfranchisement laws. Fourteen states disenfranchise convicted felons only while they are in prison. Four states disenfranchise when the convicted felon is in prison and on parole. Eighteen states add probation to prison and parole, and 12 states have prison, parole, probation, and post-sentencing restrictions.
Florida, Kentucky, and Iowa have lifetime bans on voting by convicted felons.
In April, Virginia Governor Terry McAuliffe signed an executive order to collectively restore voting rights to felons, but the move was blocked by the Virginia Supreme Court. McAuliffe's office has since addressed the voting rights of some 13,000 felons individually, working around the court's ban.
Last month, California reinstated voting rights for anyone convicted of a felony, but who is not currently in state or federal prison or on parole.