California reinstates thousands of felons' right to vote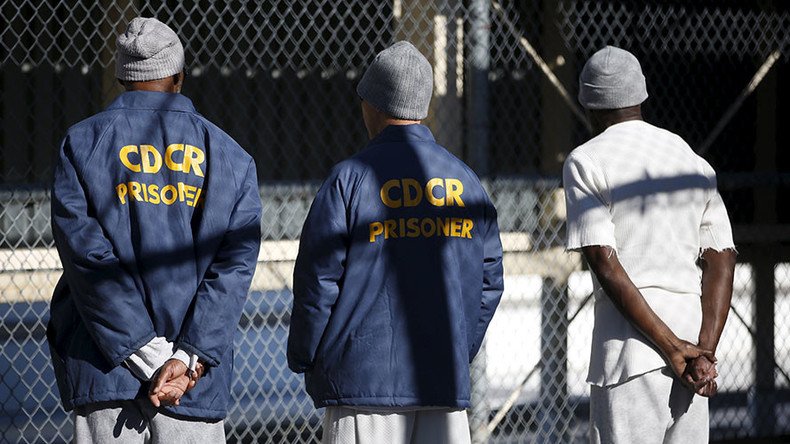 Despite protests from law enforcement, California Governor Jerry Brown signed into law the reinstatement of voting rights for felons who are not doing time in state or federal prisons. The law will go into effect in 2017.
Under the new bill, which Governor Brown signed Wednesday, anyone convicted of a felony, but who is not currently in state or federal prison or on parole, is allowed to vote, according to the Associated Press.
The bill, which reinstates voting rights for some felons, including county jail inmates, was authored by Assemblywoman Shirley Weber (D-San Diego) and State Senator Holly Mitchell (D-Culver City). Weber said California is setting an example at a time when other states are trying to limit voting rights.
"Civic participation can be a critical component of re-entry and has been linked to reduced recidivism," Weber said when the bill was introduced, according to KCBS.
Republican lawmakers said felons should not be allowed to cast ballots while serving a sentence, and State Senator Patricia Bates (R-Laguna Niguel) argued it compromised the integrity of elections.
"Close elections, especially at the local level, could now turn on a handful of ballots cast by people in jail," said Bates in a statement.
California's constitution denies the right to vote to anyone in prison or on parole. In 2011, the state's "realignment plan" shifted many of the state's correction program responsibilities to local government, spurring the transfer of many low-level felony offenders to county-run jails and programs in an effort to reduce overcrowded state and federal prisons and save money.
The bill came in response to a successful 2014 lawsuit on behalf of low-level felons who argued people in county programs should not be classified the same way as other felons.
The new law could translate to as many as 50,000 new voters in the state, with many voting from their jail cells.
Supporters of the bill argued that clarification was necessary to bring the state into compliance with the 2014 lawsuit. The American Civil Liberties Union called the prior status quo modern-day "felony disenfranchisement" and a "legacy of Jim Crow."
The measure was opposed by the California State Sheriffs' Association, the California Police Chiefs Association, which argued the state should not be restoring a right traditionally lost when people commit serious crimes until after they leave incarceration.
"We believe that there have to be consequences to your action, and the consequences of being a convicted felon are that you can't vote and you can't possess firearms," Kern County Sheriff Donny Youngblood, president of the California State Sheriffs' Association, told the Los Angeles Times.
You can share this story on social media: