Judge wary of sending women to Brooklyn prison cited for 'unconscionable' conditions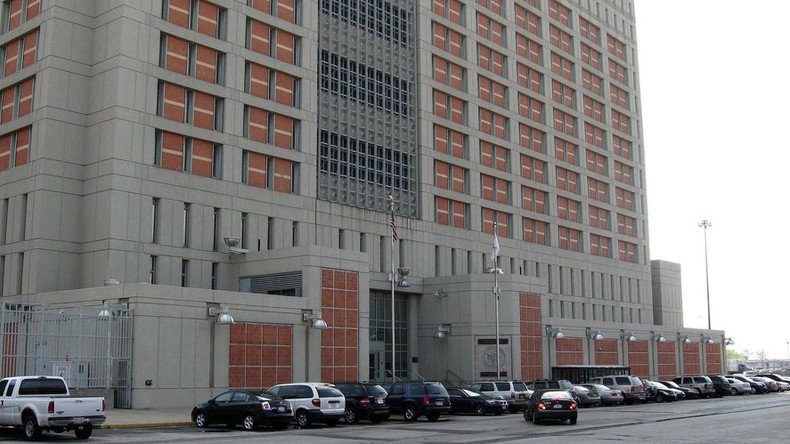 A federal judge in New York has indicated that she has reservations about sending defendants to a women's federal prison in Brooklyn, based on the facility's "major deficiencies" as described in a recent judicial organization report.
During a hearing on Thursday for a woman who faces jail time for violating supervised release guidelines following a drug conviction, Brooklyn Magistrate Judge Cheryl Pollak said she was troubled by the state of the Metropolitan Detention Center (MDC) in Brooklyn, adding that she is reluctant to send anyone there before certain changes are made.
"I would like to get to the bottom of this before I remand anyone to MDC," Pollak said, according to the New York Daily News. "Some of these conditions wouldn't surprise me if we were dealing with a prison in Turkey or a Third World Country. It's hard for me to believe it's going on in a federal prison."
Pollak has called on representatives of the US Bureau of Prisons (BOP) and the Brooklyn US Attorney's office to appear in her courtroom on October 27 to address what is being done to remedy substandard conditions at the prison.
Located in Brooklyn's Sunset Park area, holds more than 1,800 inmates - 161 of them female, as of June this year.
In June, representatives of the National Association of Women Judges (NAWJ) visited MDC to check on its status, following a 2015 visit. The NAWJ members met with prison officials as well as inmates, concluding that "in March 2015, conditions for women at MDC since December 2013 were unconscionable and they remain so in June 2016."
In December 2013, the BOP "temporarily" re-located inmates to MDC from a shuttered federal prison in Danbury, Connecticut.
"The absence of fresh, clean air, the complete absence of sunlight, and the absence of ANY outdoor time and activities are immediate issue which BOP has failed to address in any meaningful fashion," NAWJ said in a report on the MDC visit.
The report describes a lack of opportunity for inmates to exercise outdoors, as the "women are held in two separate large rooms" that have "no windows so there is no fresh air or sunlight." Inmates also said they lacked access to gynecological care and medical care in general.
"Warden Quay admitted medical service is a problem and did not defend it," the report says. "BOP claims it cannot find physicians willing to work in a New York prison. There are two contract doctors and two doctors on staff for women. Just like last time, the women complained about not being able to see doctors."
The inmates told NAWJ that the "food is sometimes spoiled and moldy."
The report said the prison's conditions violate the American Bar Association Standards on Treatment of Prisoners and the United Nations' Standard Minimum Rules for the Treatment of Prisoners.
"The few activities arranged for families do not address these major deficiencies," the report concluded. "MDC Brooklyn is a temporary detention facility and is an inappropriate facility to house women or any person long term."
During Thursday's hearing, Pollak discussed other examples of suspect conditions and actions at MDC, the Daily News reported, including a pregnant inmate who was hemorrhaging and was forced to stand for two hours during a prisoner head count.
You can share this story on social media: