Police officers on paid leave after death of toddler in hot cop car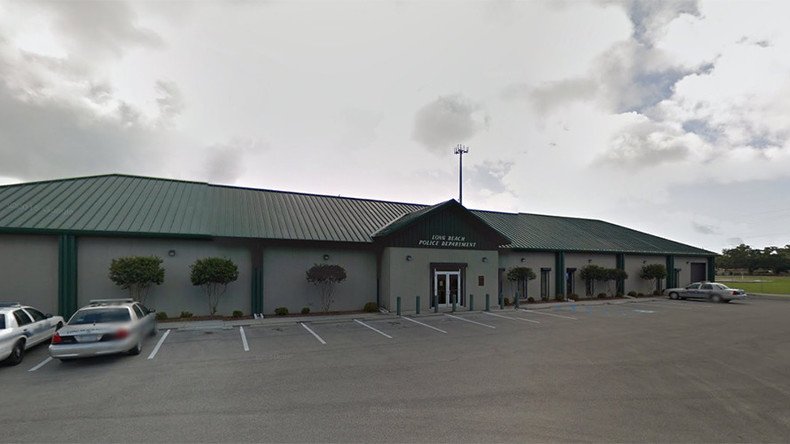 So far this year, 35 children have died in hot cars. The most recent one was the 3-year-old daughter of a Mississippi police officer. The mother and another cop whom she "was visiting" are now on paid leave, while the death is being investigated.
On Friday afternoon, Long Beach, Mississippi police officer Cassie Barker went to visit Patrolman Clark Ladner in his home in Kiln. She left her daughter, Cheyenne Hyer, in the running car out front, reportedly with the air conditioning on.
Four hours later, Cheyenne was dead.
Temperatures that day were in the high 80s to low 90s, but the heat index climbed above 100 degrees. Police said the car was running when it was found around 1:30 p.m. local time, but it was unclear if the air conditioner was on.
"We hope so, that's what we were led to believe," Hancock County Sheriff's Office Chief Deputy Don Bass told the Clarion-Ledger. "It's all pending. We haven't had an opportunity to sift through all the information because we weren't able to take a statement due to the condition of the mother."
Long Beach Police Chief Wayne McDowell was able to speak with Ladner, who was not aware that Cheyenne was in the car. He was not able to speak with Barker, however, because she is in a "medical state."
"As you could expect, she is very distraught," McDowell told WLOX.
While the Long Beach police chief is "looking into an internal matter with his officers," the investigation is being handled by the Hancock County Sheriff's Office. The two officers were placed on administrative leave pending the outcome.
Barker was previously involved in an unrelated incident with Cheyenne that required her to go through the state Department of Human Services "so she could have her child back," Chief Investigator Glen Grannan told the Biloxi Sun Herald on Monday.
Cheyenne's father, Ryan Hyer, helped raise her with Barker for the first two years of her life. He returned to Jacksonville, Florida after the couple broke up.
"I went from being there continuously to not seeing her at all," he told the Clarion-Ledger, adding that her death had turned his world upside down. "I lost all feeling. I couldn't speak, I couldn't breathe, then I was flat out crying. After that I just was angry, and I went in the backyard and started beating up the shed," he said.
Hyer was never informed about the previous incident, and wondered if his daughter's death could have been avoided. Regardless of any misgivings about Barker, she "loved her daughter," Hyer said.
"I"m just so angry, I'm so angry," Hyer told the Sun Herald. "I want to know more about what happened."
"What really kills me is that you see a child killed in a car wreck, or in a home invasion, or even left in a hot car," he told the Clarion-Ledger. "And the last thing you ever expect is to have an officer come knock on your door and tell you your daughter has passed away."
Cheyenne was "the happiest, bounciest little girl you have ever seen" and "the most likeable little girl you've ever seen," he told the Sun Herald. "I'll miss my little girl."
Leaving the air conditioning running wasn't an excuse for leaving Cheyenne in the car, Bass told the Clarion Ledger.
"There's no logical reason to do that," he said. "It's not an accident. She left the child in the car. We hear and read about this, it seems like quite often recently. It seems more than ever that people are leaving their infants and small children in the car to do tasks and shopping."
Barker will likely be charged with negligent homicide, Bass said. It's a charge many parents whose children die in hot cars face, including those who have forgotten their kids were there.
One suggestion to prevent forgetting children in the backseat is to place something you need next to them.
"Before you put your vehicle in the garage or park it in the drive way, look before you lock," Senior Captain Ruy Lozano of the Houston, Texas Fire Department told KIAH. "We encourage you to put your cellphone in the backseat, so it serves two purposes. One, you'll check the backseat before you get out. And two, you won't be able to text and drive."
Cheyenne was the third child to die in a hot car in Mississippi this year, and the 35th in the US in 2016.
You can share this story on social media: