Woman accused of locking child in hot car arrives at court, leaves kids in parked vehicle again…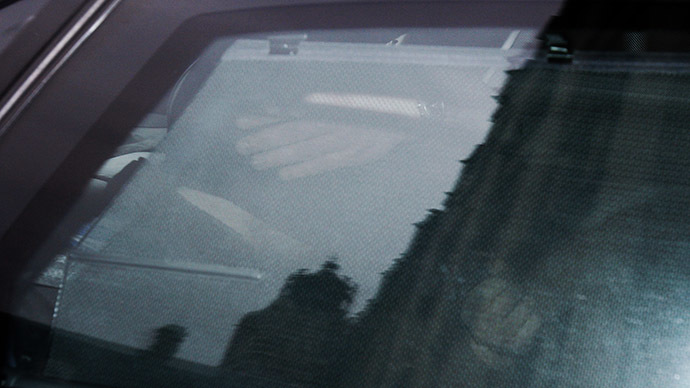 A Virginia woman going to court to turn herself in and face charges for leaving a child in a hot car locked her kids in a vehicle outside the courthouse. She picked up an additional charge, has been arrested and denied bail.
Laquanda Newby, 25, was slapped with three counts of contributing to the delinquency or abuse of a child after police said she left her kids in a vehicle, outside the Henrico County Courthouse on June 8, as well as for a previous incident.
Following a tip off, police found the woman's children outside the court, in a car with the windows shut.
"Their shirts were wet, sweat rolling off their brows," Henrico Sheriff's Capt. David Kinkle told WTVR. "They seemed to be OK, but it was very hot."
The temperatures were reportedly in the 90's, and officials were not able to say how long the children had been left in the car, but surveillance footage showed they had been there for more than an hour.
"Had a citizen not alerted us to this, it's a situation that would've turned out much differently," Henrico Sheriff's Capt. David Kinkle said.
Officers gave the children, aged six and one, water and snacks until their father came and picked them up.
READ MORE: Texas woman breaks windshield to save baby from hot car
Newby was arrested, charged and booked into the Henrico Jail. She has been denied bail.
The mother was attending the courthouse for previously leaving a child in a car when she went shopping on May 26. When police arrived they found Newby by her car, but could not arrest her because the officer hadn't witnessed the alleged crime. She promised to turn herself in, hence her visit to the court on Monday.
More than 600 US children have died from being left in cars since 1990 as a result of heatstroke, according to the nonprofit safety group, Kids and Cars.