Trump Foundation ordered to halt fundraising in New York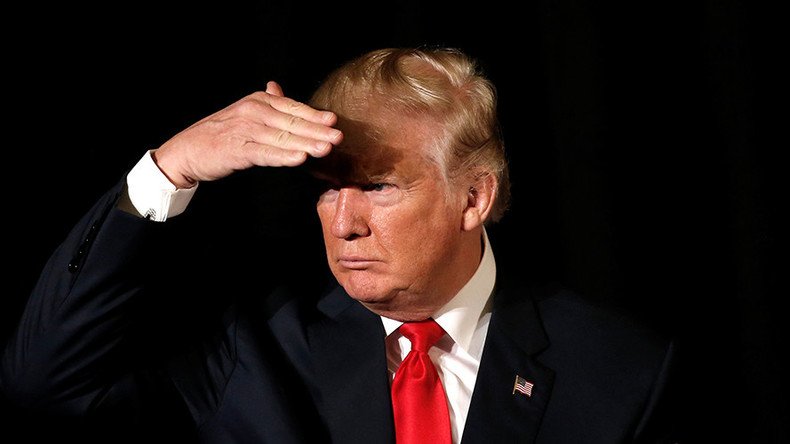 The New York State Attorney General's Office has issued a cease and desist letter to the Donald J. Trump Foundation, claiming the charity is in violation of state registration rules.
State Attorney General Eric Schneiderman called on the New York-based charitable foundation, created by Republican presidential candidate Donald Trump in 1988, to "immediately cease soliciting contributions or engaging in other fundraising activities in New York" and to offer the attorney general's office proper financial reports and audited financial statements pursuant to state law.
In the Notice of Violation, the attorney general's office said that the Trump Foundation "is in violation of section 172 of Article 7-A New York's Executive Law, which requires charitable organizations that solicit contributions in New York State to register with the Charities Bureau and to provide annual financial reports and annual audited financial statements."
The Trump Foundation has 15 days to provide the state Charities Bureau with the proper information. If the foundation fails "to discontinue solicitation and to file information and reports required" under state law, it "shall be deemed to be a continuing fraud upon the people of the state of New York," the letter says.
Trump's campaign offered a statement on the letter, questioning Schneiderman's intent.
"While we remain very concerned about the political motives behind AG Schneiderman's investigation, the Trump Foundation nevertheless intends to cooperate fully with the investigation," said campaign press secretary Hope Hicks. "Because this is an ongoing legal matter, the Trump Foundation will not comment further at this time."
The attorney general's office opened an investigation into the Trump Foundation in mid-September over potential "impropriety" related to the nonprofit's operations.
Two weeks ago, the Washington Post reported that a total of $258,000 was taken from the charity to settle lawsuits involving Trump's for-profit businesses, implying that the foundation is in violation of US tax laws.
During the presidential race, Trump has alleged that the charitable foundation of his opponent, Democrat Hillary Clinton, is a pay-to-play operation even as similar accusations have been made of his own charity. Documents released last month revealed the Trump Foundation has donated to the Clinton Foundation, giving Bill and Hillary Clinton's charity $100,000 in 2009.
On Sunday, the New York Times reported on tax documents that may indicate Trump has avoided paying taxes for nearly two decades. According to the documents, Trump claimed a $916 million Net Operating Loss on his 1995 tax return, which could have allowed the billionaire businessman to legally avoid paying any federal income tax for up to 18 years.
Trump's campaign responded by accusing the New York Times of being an "extension of the Clinton Campaign, the Democratic Party and their global special interests," saying the only news in the story was that a tax document from more than 20 years ago was "illegally obtained." Trump has paid hundreds of millions of dollars in taxes, they said.
In the past, Schneiderman has criticized Trump and his various businesses, calling real estate seminars given by Trump's former for-profit education venture, Trump University, "really a fraud from beginning to end" and "just a scam." In 2013, Schneiderman sued Trump University for $40 million, alleging illegalities.
In return, Trump has publicly labeled Clinton-supporter Schneiderman a "hack" and "a total lightweight."
You can share this story on social media: