7 injured in stabbing near Emerson College campus in Boston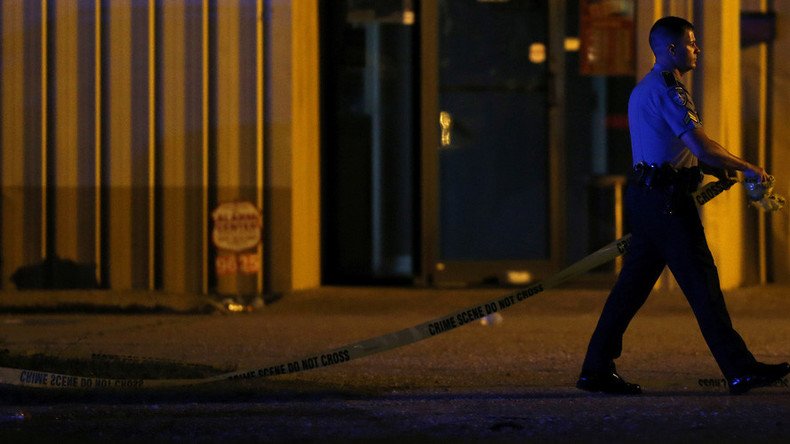 Seven people have been stabbed in an attack on Tremont Street in Boston's Theater District early Sunday, local media said. Police told media one suspect is still at large, while a second is in custody.
One victim was critically injured and is in emergency surgery, according to the Boston Globe.
Two suspects were initially said to be at large, according to a notification sent to students at Emerson College. Students were urged to report any "suspicious activity."
Police, however, told media they have one suspect in custody - the person was reportedly among those injured and "survived some wounds." But they are still looking for the other one.
Boston Police Superintendent Bernard O'Rourke said the suspect fled in the direction of Charles Street South.
The attack took place at about 2am, with police arriving at the scene 15 minutes later. The area is home to a number of bars and clubs which close at 2am.
Police report some of the victims suffered knife wounds, while others appear to have been stabbed with bottles.
READ MORE: Police arrest, identify shooter who killed 5 at mall in Washington State
The stabbing is the latest in a series of violent attacks to hit the US over the past few days. Earlier on Sunday, as many as nine people were shot in the Champaign campus at the University of Illinois.
In Baltimore on Saturday, at least eight people were shot, including a three year-old. Police believe three shooters were involved in the attack.
On Friday, Arcan Cetin fatally shot five people in a Burlington, Washington, mall with a rifle. He was arrested on Saturday.
Meanwhile in Charlotte, demonstrators have protested for days over the fatal police shooting of Keith Lamont Scott on Tuesday.
You can share this story on social media: