Police arrest, identify shooter who killed 5 at mall in Washington state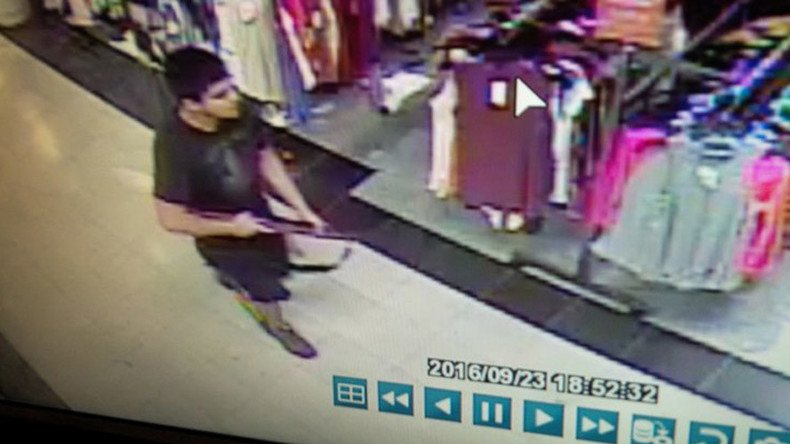 Police have arrested the suspect who fatally shot four women on Friday, and one man in a Burlington, Washington mall using a rifle. An officer identified the gunman on the streets of Oak Harbor city, detaining him without incident.
Later in the day, police gave details on the suspect. Arcan Cetin, a 20-year-old Turkish national and legal permanent resident in the US, was arrested for assault last year in Island County, according to KOMO News. The suspect was formally charged and will be booked into the Skagit County Jail, police officials added.
Cetin was arrested following intense manhunt in the area. Lt. Mike Hawley of the Island County Sheriff's Office, who detained Cetin, told KOMO News that he behaved "almost like a zombie."
"I said, 'You're under arrest' and he didn't say much – well, he didn't say anything at all," Hawley said.
Earlier, reports on local media and social media identified Cetin as the ex-boyfriend of one of the shooting victims. None of this could immediately be confirmed.
The reported Turkish identity conflicts with the description of the alleged "Hispanic" appearance that police and media spread following the shooting. The possibly-erroneous description has quickly become a subject of scorn on Twitter.
The rifle-wielding attacker went on a shooting spree in Macy's department store around 7:00pm Friday. He shouted a woman's name before firing shots at shoppers and attempting to run away, according to reports. While the motives of the shooter, who is believed to have acted alone, were not revealed at the time, the FBI had been looking into the incident as a potential act of terrorism.
The gunman's motive is yet to be investigated. Police Lt. Chris Cammock declared, "I'm not going to rule out anything at this point."
One of the victims of the Cascade Mall shooting has been identified as 16-year-old cancer survivor Sarai Lara, KOMO News reported citing her friends.
"She was a strong girl, she told me a lot about her life and I trusted her with everything," the friend said.
Identities of other victims have not been disclosed so far pending autopsies and notification of their families.
You can share this story on social media: