'Let him come home:' Star Trek's new Spock calls Espionage Act charges against Snowden 'absurd'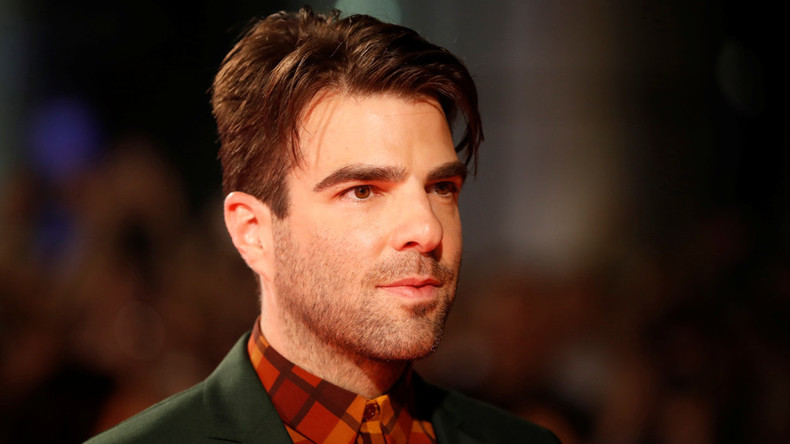 Hollywood heartthrob Zachary Quinto, who plays Star Trek's new Spock and Edward Snowden in Oliver Stone's new film, has spoken out in defense of the NSA whistleblower, who is now in exile in Russia, calling the Espionage Act charges against him "absurd."
The star was speaking at the premier of the latest film, Snowden, which tells the story of the young programmer's interest in espionage work and eventual disillusionment with it, leading to one of the most significant revelations in recent history.
Quinto – who plays the role of Snowden's contact, journalist Glenn Greenwald – advocated for Snowden's return to the US, calling on the authorities to back down from prosecuting him.
"I do think (Mr. Snowden) should be able to come back (to America). I think it's a very complicated issue in terms of how that would happen," Quinto told the Press Association at the Toronto premiere. "The idea of him being charged under the Espionage Act or branded as a treasonist (sic) is absurd. I think he is someone of great integrity and great courage."
He went on to say, "I think what he did is underestimated now, in a lot of ways, but I think will be looked back on with the magnitude it deserves."
Quinto expressed hope that Snowden "can enjoy some freedoms in his life. He deserved that in my opinion."
Snowden stands accused under the Espionage Act, which all but removes any legal protections for an individual. If found guilty and delivered to the US, he would face up to 30 years in prison.
Like WikiLeaks' co-founder Julian Assange, Snowden has maintained that he would hand himself over to the authorities if he expected to be given a fair trial. However, both doubt they would ever get one, so they both went into self-exile.
READ MORE: Big screen whistleblower: Edward Snowden to appear in Oliver Stone film about himself
Also at the showing was superstar Joseph Gordon-Levitt, the movie version of Snowden who is a great fan of the whistleblower as well. He described a trip to Moscow, where he'd had a "valuable" four-hour talk with Snowden, adding that he's "honored" to be portraying him on the silver screen.
"There were voices in my professional life who said, 'He's a controversial figure; you know this might not be the most commercially viable choice to make.' It's not how I made my decision," he explained.
"In reading up on him and really learning about what he did and why he did it, I felt grateful for what he did and honored I got to play him," the star said, adding that it would be difficult to assign just a "single label" to the whistleblower.
"I would encourage anybody to look into it themselves rather than taking one quick soundbite or tweet and thinking you have an understanding of what's really happening," Gordon-Levitt concluded.
Snowden had to go on the run in 2013 after revealing that the NSA, for which he was a contractor, had secretly been conducting a blanket spying program that monitors the all of the world's communications. After a tumultuous period of country hopping, he finally ended up in Russia, where he was granted asylum.
It has also recently emerged that the NSA used the Iraq war as a springboard to develop its spying capabilities further, using the War on Terror as a national security pretext for increased surveillance.
The film will be shown to wider audiences at the London Film Festival on October 15.
You can share this story on social media: