#GuacTheVote: Latino business group wants taco trucks to register voters
Published time: 8 Sep, 2016 20:45
Edited time: 12 Sep, 2016 09:15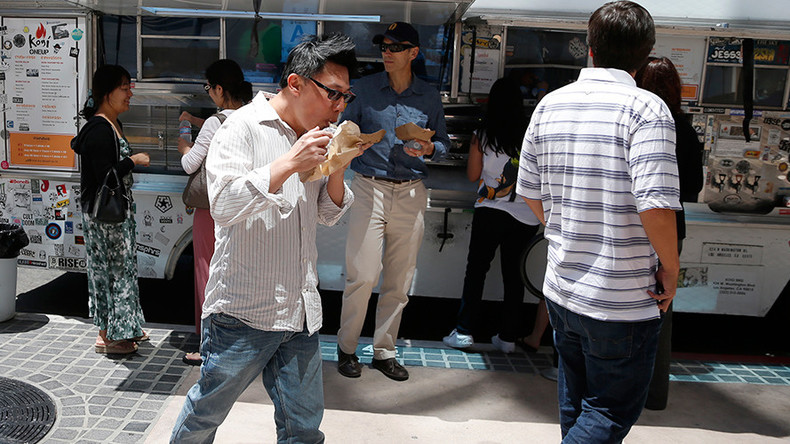 Is there anything tacos can't do? As well as giving you a delicious source of food ‒ potentially on every street corner ‒ they could also now result in registering you to vote. Or at least they will if the US Hispanic Chamber of Commerce has its way.
The USHCC, which represents over 200 local chambers and business associations, is hoping their campaign, dubbed "Guac The Vote," will enable them to use taco trucks to register people to vote ahead of November's election.
Phrase of the day "Guac the Vote" - registering voters at taco trucks. Brilliant. #guacthevote.

— Luke Peterschmidt (@LPeterschmidt) September 8, 2016
Although the logistics of the operation are still being ironed out, the chamber said they may either train taco truck owners in voter registration or have additional staff who would register their hungry customers while they wait.
With voter registration deadlines looming in many states, the group are eager to get the campaign off the ground soon.
"We are hoping in the next two weeks it will be in full swing," said Javier Palomarez, the chamber's president.
The idea stemmed from comments made by Latinos for Trump founder Marco Gutierrez, who said in an interview with MSNBC that, if Donald Trump is not elected president, the US will end up with "taco trucks on every corner."
READ MORE: Threat of 'taco truck on every corner' backfires as internet cheers
Although the group has backed Democratic presidential nominee Hillary Clinton, the organization says the campaign is bipartisan and they "will not be pitching a candidate."
The first such taco voting registration booth attracted plenty of attention last week after setting up shop across from Trump's field office in Denver, Colorado.
Paul Lopez, a Denver city councilman, said they "were pretty busy with the clipboard" while they were parked up.