Navy covered up Afghan sex slave problem to punish Marine – documents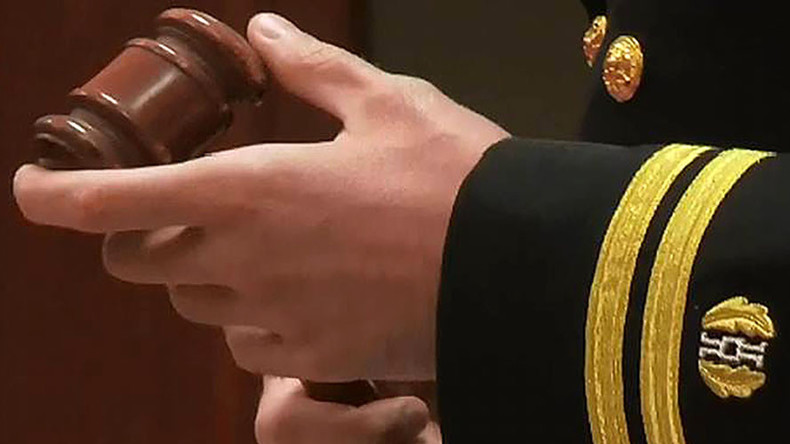 US Navy lawyers have advised against hearing a Marine's appeal on the premise that it would grant attention to an Afghan sex slave scandal. The officer sent a classified memo via his own email to warn fellow Marines of danger, shortly before three were killed.
In the summer of 2012, Captain Brian Donlon reached out to a fellow Marine Corps officer – Major Jason Brezler, then in the USMC Reserves – to ask about Sarwar Jan, a police chief in Afghanistan's Helmand province with a reputation for corruption and keeping boys as sex slaves. Brezler answered by sending a dossier on Jan, using his Yahoo email account. Donlon warned him the document was classified, and refused to open it; Brezler reported the violation to the military authorities himself.
Seventeen days later, on August 10, 2012, Ainuddin Khudairaham – one of Jan's "servants" – broke into the base gym and shot four Marines, three of them fatally. Meanwhile, Brezler got into trouble for trying to warn his fellow Marines about Jan. A NCIS investigation into the email found classified documents on the computers he voluntarily turned over, and in December 2013, the Marine Corps decided to dismiss him from service.
When Brezler appealed, the Navy lawyers at Judge Advocate General (JAG) Corps said that holding a new hearing would renew media attention to the scandal surrounding the child sex abuse by Washington's allies in Afghanistan.
The memo, authored in October 2015 by JAG Lieutenant-Commander Nicholas Kassotis, surfaced this Wednesday as part of Brezler's legal filing against the USMC and the Navy, the Washington Post reported. In the five-page legal review written for the Navy's JAG, Vice Admiral James W. Crawford III, Kassotis recommended against a new Board of Inquiry hearing for Brezler as it would draw media scrutiny "especially in the aftermath of significant media attention to the allegations regarding the practice of keeping personal sex slaves in Afghanistan."
The case in question involved the US Army's dismissal of Sergeant First Class Charles Martland, a Green Beret who in 2011 struck an Afghan police official who had been abusing boys. Martland fought against the discharge, and eventually prevailed in April this year, with the help of Representative Duncan Hunter (R-California).
"Good luck to the Navy as it tries to explain that Brezler was better to keep quiet, avoiding scrutiny altogether, than attempt to save several Marines that were killed," Hunter's spokesman Joe Kasper told the Post.
Brezler's case against the Navy is still pending. His attorney Michael Bowe has argued that his client never received a proper hearing on the merits of the case, and that he deserved a real one, "not a whitewash designed to avoid uncomfortable press stories about child rape by our 'partners' in Afghanistan," as he told the Post in an email.
In July, Bowe also pointed out the difference behind the harsh treatment of his client and the leniency with which the government treated former Secretary of State Hillary Clinton. Though FBI Director James Comey called Clinton's handling of classified documents using a private email server "extremely careless," the Department of Justice decided not to press any charges in the matter.
Following the media attention given to Sergeant Martland's case, the US military in Afghanistan were given instructions on how to report "human rights abuses" to their superiors. The practice of keeping "tea boys" or "dancing boys" in Afghanistan has not stopped, however.
"At night we can hear them [Afghan boys] screaming, but we're not allowed to do anything about it," Gregory Buckley Sr. told the Post last year, quoting his son, a USMC Lance Corporal who was one of the Marines killed in the August 10 attack.
Last month 100 US troops were sent to the Helmand province, most of which is now under Taliban control. One was killed within a day, when the Afghan patrol he was accompanying struck an improvised explosive device.
You can share this story on social media: