'We heard them screaming': US troops told to ignore Afghan soldiers abusing boys – report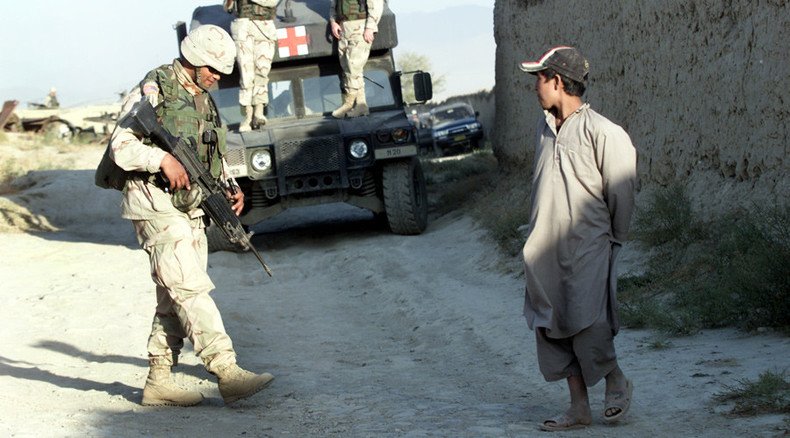 US troops stationed in Afghanistan came to the realization that some Afghan commanders were sexually abusing local boys and though they often heard the boys screaming, the US Army told them to ignore it, a New York Times report says.
"At night we can hear them [Afghan boys] screaming, but we're not allowed to do anything about it," Lance Corporal Gregory Buckley Jr. reportedly told his father Gregory Buckley Sr before being killed in 2012.
Buckley Sr said he told his son to tell his commanders about these incidents. "My son said that his officers told him to look the other way because it's their culture," he told NYT.
What Buckley Jr described to his father resembles Bacha bazi, an illegal practice that involves sexual abuse of prepubescent and adolescent boys.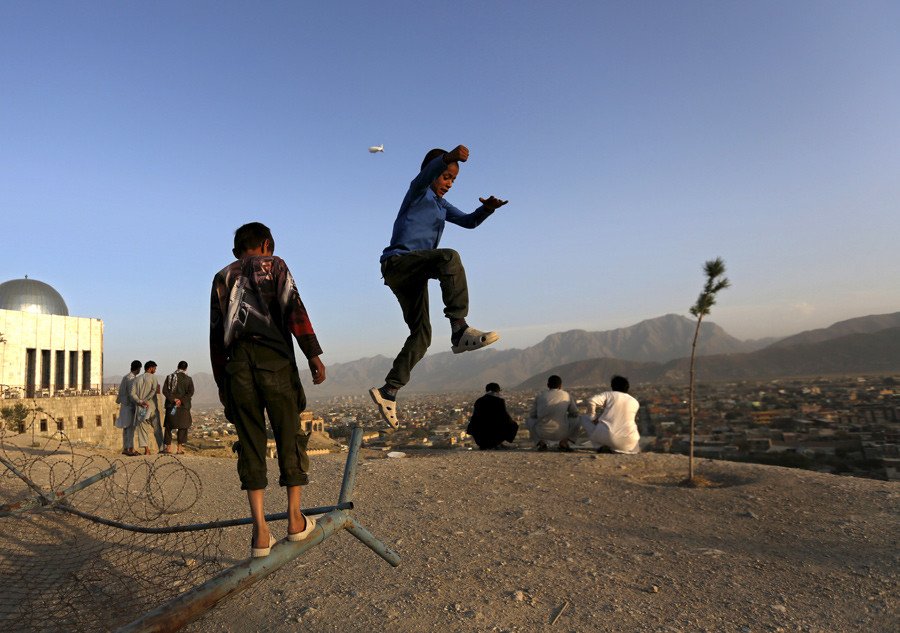 READ MORE: National Guardsman indicted for allegedly producing child pornography
One more US officer, a former lance corporal recalled a terrible incident when he entered a room in a base and saw three or four men lying with children between them.
"I'm not a hundred percent sure what was happening under the sheet, but I have a pretty good idea of what was going on," he told NYT on condition of anonymity.
Another witness of similar practices was Dan Quinn, a former special forces captain. He witnessed several cases of Afghan militia abusing local children, boys and girls.
"The reason we were here is because we heard the terrible things the Taliban were doing to people, how they were taking away human rights…But we were putting people into power who would do things that were worse than the Taliban did — that was something village elders voiced to me," he said.
READ MORE: US troops, contractors sexually abused Colombian girls with impunity – report
Quinn's story goes back to 2011 when he and Sergeant Charles Martland started receiving complaints about Afghan local police units who US soldiers were training.
One militia commander raped a 14-15-year-old girl, but he just "got one day in jail" and then the abused girl was forced to marry her offender, according to Quinn.
"We're being praised for doing the right thing, and a guy just got away with raping a 14-year-old girl," Quinn said, adding that though he reported the violation to his commander, he was told that nothing could be done.
Quinn remembered another incident when an Afghan woman came to at American base with her son. An Afghan police commander, Abdul Rahman, abducted the boy. Rahman forced him to become a sex slave and chained him, the woman said. Though eventually the boy was released, both mother and son feared it would happen again.
The woman said that "…her son was such a good-looking kid, he was a status symbol" for the commander.
READ MORE: Immunity for US troops in Afghanistan reveals colonial nature of Security Pact
Quinn said that when he confronted Rahman and told him "you are held to a higher standard if you are working with US forces and people expect more of you," the Afghan commander laughed in his face.
"I picked him up and threw him onto the ground," Mr Quinn said, adding that Sergeant Martland joined in. "I did this to make sure the message was understood that if he went back to the boy, that it was not going to be tolerated."
Following the incident the Army relived Quinn of his command and later he resigned. Washington is now forcibly trying to retire Martland.
A spokesman for the American command in Afghanistan, Colonel Brian Tribus, said: "Generally, allegations of child sexual abuse by Afghan military or police personnel would be a matter of domestic Afghan criminal law.
"There would be no express requirement that US military personnel in Afghanistan report it," he wrote to NYT in an e-mail.
The Pentagon, however, denied that it has ever instructed its soldiers to look the other way when Afghan Army commanders were abusing young boys.
"We've never had a policy in place that directs any military or any government personnel overseas to ignore human rights abuses," Pentagon spokesman Navy Captain Jeff Davis said.
He added that "what's talked about in this are, while abhorrent, fundamentally an Afghan law enforcement matter and those are reports that are given over to the Afghan government."
The White House press secretary Josh Earnest later stated that Washington "is deeply concerned about the safety and welfare of the Afghan boys who may be exploited by members of the Afghan national security and defense forces."
"This form of sexual exploitation violates Afghan law and Afghanistan's international obligations," he added.
You can share this story on social media: