Death penalty: Mumia Abu-Jamal denied life-saving hepatitis C treatment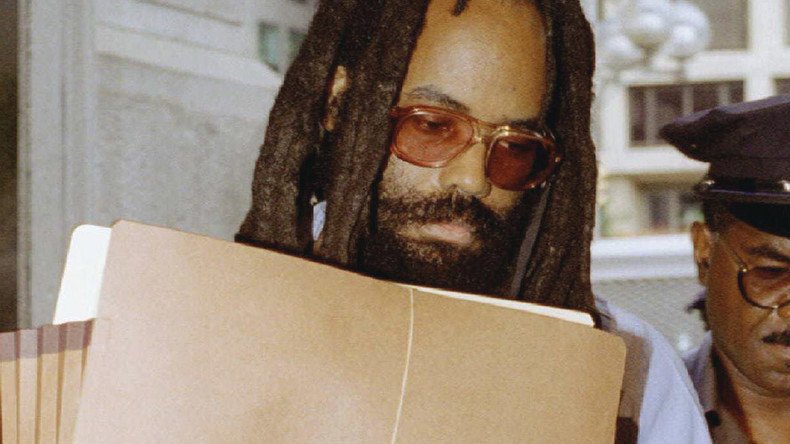 The world's most famous prisoner, former Black Panther Mumia Abu-Jamal, has been denied vital treatment for hepatitis C by a federal judge.
The journalist was sentenced to death for killing a Philadelphia police officer in 1981, but the sentence was overturned on constitutional grounds five years ago.
However, this new ruling could become a new death sentence if he does not survive the disease naturally.
After decades in prison, Abu-Jamal's health has deteriorated. He filed a lawsuit against the state of Pennsylvania for the right to get anti-viral medication, following a hospital stay in critical condition, the Guardian reports.
Despite having a 90 to 95 percent success rate, officials told Abu-Jamal he was not ill enough to be eligible for the 12-week treatment.
District court judge Robert Mariani on Wednesday claimed the lawsuit was wrongly aimed at the warden and the prison system's medical chief, but should have been targeted towards four members of Pennsylvania's hepatitis C committee instead.
His lawyers, however, said such a committee did not exist when the lawsuit was filed.
Mariani implied that Abu-Jamal was a "lower priority" health case despite his serious condition by using the testimony of one member of the committee, Dr Paul Noel, who was later added as a defendant to the case.
Judge Mariani cited Noel's testimony to validate the state's argument that procedures are designed "to identify those with the most serious liver disease and to treat them first, and then… move down the list to the lower priorities."
Noel also said that prisoners with esophageal varices, or enlarged veins in their throats that started to bleed, would then "move onto immediate treatment," but if they did not have varices, "they can wait."
A lawyer on behalf of the state's prison system also said "there simply is not enough money to treat every individual" with chronic hepatitis C and treating all prisoners with the disease "would cost approximately $600 million" which would "effectively cripple the department."
But, while Abu-Jamal's request for treatment was denied, the judge still found that the hepatitis C protocol used for prisoners fails to meet constitutional standards.
Evidence provided to the court revealed that Pennsylvania treats a mere handful of 6,000 prisoners who have hepatitis C.
By denying people like Mumia Abu-Jamal hepatitis C treatment the government is putting officers at risk as much as inmates

— Qasim Abid Salahudin (@QasimAChaudri) September 1, 2016
The conditions of the prison infirmaries have been condemned by supporters of Abu-Jamal, such as Noelle Hanrahan, who said inmates were "dying in isolation, often chained to their beds," the Guardian reports.
Up to 3.9 million people in the US have chronic hepatitis C and if the disease remains untreated, it can result in death, according to the Centers for Disease Control and Prevention.
In response to the outcome, Abu-Jamal's lawyers said they were "frustrated" he won't get the treatment he needs.
Amnesty International has repeatedly condemned the treatment of Abu-Jamal during his time in prison - as well as his original trial which it deems "unfair."
The human rights group has called his case "contradictory" and "incomplete," expressing concern over the role the government played in a counterintelligence program called COINTELPRO that appeared to have Abu-Jamal among its targets.
READ MORE: Covert FBI war against Americans leaves dark memories
COINTELPRO targeted many political activists including Martin Luther King, Jr and Malcolm X.
READ MORE: Creating terrorists: The FBI's dark history of provoking violent attacks
Fred Hampton, a spokesperson for the Black Panther Party, was assassinated by members of the Chicago Police Department during a COINTELPRO operation in 1969. Relatives of Hampton then sued the government and received a settlement of $1.85 million 12 years later.
READ MORE: Mumia Abu-Jamal to deliver commencement speech for Vermont's Goddard College
Abu-Jamal's case is said to be one of the most debated in modern legal history.
You can share this story on social media: