Mumia Abu-Jamal: A symbol of flawed justice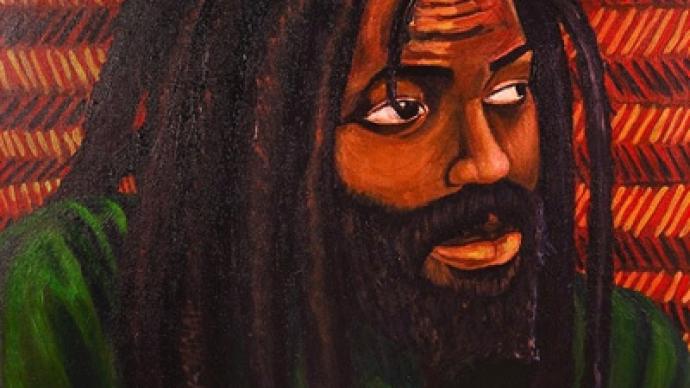 While American prisons overflow with prisoners, radical journalist and activist Mumia Abu-Jamal has been on death row for almost three decades with no end to his legal process in sight as he continues his fight against the US criminal justice system.
Why is this case dragging on for so long while hundreds of thousands of supporters all over the world want Abu-Jamal released, why aren't the flaws in the system being addressed?The United States: a beacon of justice or a system flourishing with fraud and flaws?"The United States essentially is an illegitimate government," said political activist Naji Mujahid.Seen as a political prisoner arounf the world, an honorary citizen in over twenty cities, with a street named after him in France, Abu-Jamal has been on death row for almost thirty years.The event that changed his life took place in Philadelphia almost three decades ago, back in 1981, when a police officer was shot and killed. Abu-Jamal was wounded, and had to spend the night at a hospital. A prostitute and a cab driver testified against him. Hundreds of thousands of supporters, including himself, maintain his innocence to this day.Abu-Jamal was charged with first degree murder in a case many say was fabricated and fraught with racism."The prostitute – none of the other witnesses ever saw her there. And then with the cab driver, when you look at the police crime scene photos, you don't see his cab anywhere. If they removed the cab – that's tampering – he should get a new trial," said investigative journalist and professor Linn Washington, who has been following the case since the 1980s.Dragging on for years, the struggle for freedom has shed light on flaws in the US justice system."Fifteen of the police officers involved in collecting evidence in Mumia's trial were later charged with corruption and tampering with evidence to obtain a conviction. Fifteen of the thirty-three," said Johanna Fernandez, producer of the film "Justice on Trial".A former journalist and Black Panther organizer, Abu-Jamal's work is translated into several languages and distributed all over the world."His analysis is a revolutionary analysis. That this system is rotten to its core, that it's racist, classist, sexist, evil, and that it is the head, the leader of an imperialist domination of the world. Do they want people to hear that?" said Suzanne Ross of the Free Mumia Abu-Jamal Coalition in New York.Meanwhile, the US government denies holding political prisoners. Countless human rights activists from a number of nations have dubbed Abu-Jamal "the voice of the voiceless"."It's overdue that we release him from death row. He is an innocent man," said one supporter outside the court house where the latest legal hearing took place."His trial was a joke, a circus. The man needs a new trial," said another protester.Abu-Jamal's work was monitored by the FBI since he was fourteen years old. To some he has become one of the many victims of a growing police state."It's not a question of whether or not he is on death penalty, it's not a question even of guilt or innocence, it's a question of the United States through its apparatus, the FBI, and other state, federal, local agencies, targeting, surveying , attacking political activists, movement people, targeting them for their political work," said Mujahid.Already having gone through countless appeals, the case is still expected to drag on for years."It is so tragic that here after thirty years we are not talking a new trial, we are not talking about all the evidence that has come forth. The racism, all of the many things that should have freed Mumia a long, long time ago," said Larry Holmes of the Workers World Party.The US is a record-holding country of jails overflowing with prisoners, including thousands on death row, who are overwhelmingly African-American."Today there are over two million prisoners in the United States. That's the size of San Francisco," said Fernandez.While those in power continue to keep their eyes shut to the flaws, the system is bound to remain the same, all while the rest of the world watches.
You can share this story on social media: