'I served for his right to protest': Veterans take over Twitter with support for NFL's Kaepernick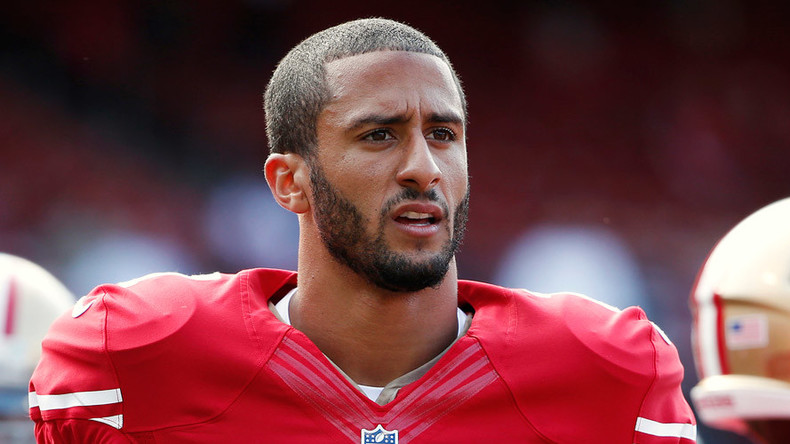 After days of shaming, NFL quarterback Colin Kaepernick, who refused to stand for US anthem, has seen a wave of massive support emanating from American veterans. Their hashtag, #VeteransforKaepernick, soon started trending worldwide.
Kaepernick's silent protest put the San Francisco 49ers' quarterback in the national spotlight.
Speaking in the face of immediate criticism, Kaepernick explained that he was "not going to stand up to show pride in a flag for a country that oppresses black people and people of color."
READ MORE: NFL player refuses to stand for US anthem as part of anti-racism protest

While supported by his team and former coach, the quarterback was lambasted by NFL fans on social media, anonymous NFL executives and even his biological mother.
However, the widespread criticism was balanced by a massive wave of support from American veterans who stood up online for Kaepernick's right to sit down.
At some point, their #VeteransforKaepernick was trending online with thousands of tweets of support.
Many veterans, who served for the US, did not address Kaepernick, but rather those who scolded him as a "traitor."
Some recalled the case of India Kager, a 28-year-old navy veteran. In September 2015, she was fatally shot by Virginia Beach police.
Kager left behind her four-month-old child, who had been in her car's back seat at the time of the shooting.
Black veterans took to Twitter to say that they supported Kaepernick because of their skin color.
Others, in the meantime, grabbed the opportunity to stress the hypocrisy of Donald Trump supporters.
Republican presidential nominee Trump has even demanded that the internet be shut down.