US airstrike against ISIS 'may have' killed civilians – CENTCOM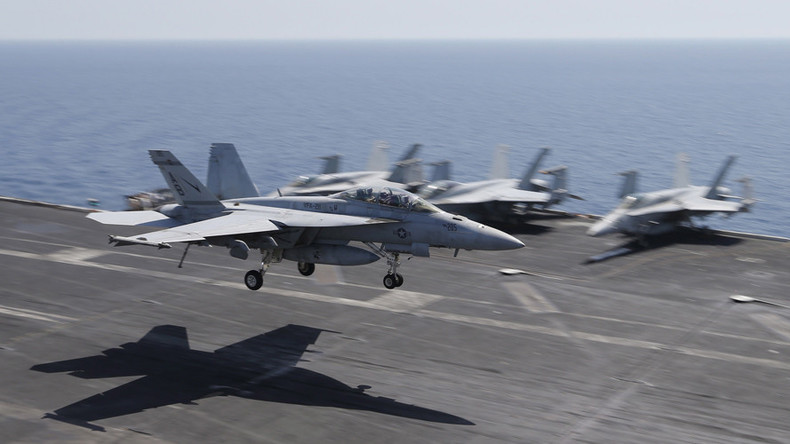 American jets targeting Islamic State in Raqqa, Syria may have killed an unknown number of civilians during an airstrike Tuesday, the US Central Command has said.
"Reports indicate that what appeared to be a non-military vehicle drove into the target area after the weapon was released from the aircraft," CENTCOM said in a statement Wednesday, referring to Tuesday's airstrike near the self-proclaimed capital of Islamic State (IS, formerly ISIS/ISIL)."The vehicle's occupants may have perished as a result of the strike."
US bombers were targeting a "weapons facility" outside of Raqqa, CENTCOM said, adding that officials at joint task force level will review the incident and decide whether it warrants an investigation.
READ MORE: US CENTCOM probing civilian deaths in new Manbij, Syria strike; rolls out 'confirmed' 2015 toll

Raqqa, under control of jihadist rebels since March 2013, was declared the capital of the self-proclaimed Caliphate in January 2014. In October that year, Washington launched a campaign against IS, eventually named "Inherent Resolve." The US war effort is coordinated by CENTCOM, from its headquarters in Tampa, Florida.
You can share this story on social media: