US CENTCOM probing civilian deaths in new Manbij, Syria strike; rolls out 'confirmed' 2015 toll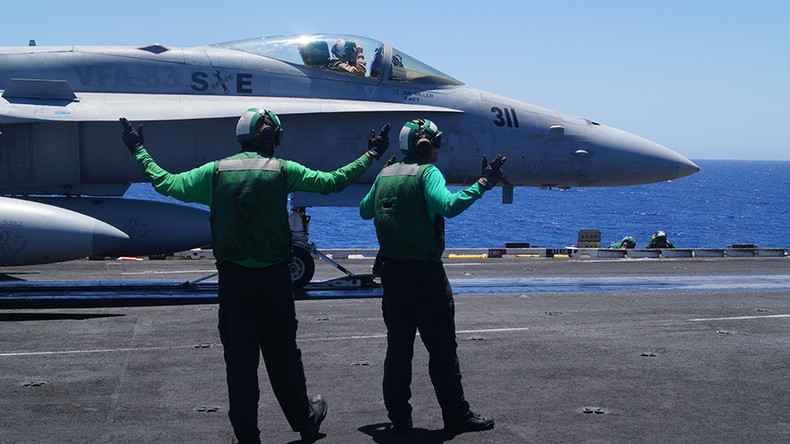 US Central Command is looking into new claims that US-led coalition air strikes recently killed civilians in Syria's Manbij, where Damascus says more than 120 non-combatants died. It also published a 10-month civilian body count, listing 14 deaths.
The latest CENTCOM statement quoted by Reuters and Guardian reporter Spencer Ackerman says that the military is investigating reports that civilians were killed in a Thursday airstrike in Manbij.

The announcement comes a day after a formal investigation into the July 19 coalition bombing, in which dozens of civilians allegedly perished, was finally opened by the Pentagon after it decided "the information was credible enough to warrant a formal investigation."
Earlier in the day, CENTCOM released"results of several civilian casualty assessments," which confirmed civilian casualties had taken place in six separate US airstrikes in Iraq and Syria.
The data covered the period from July 28, 2015 to April 29, 2016 and did not include an assessment of the Manbij incident.
The US military said 14 civilians were killed in total, and another was injured in the incidents described.
"We deeply regret the unintentional loss of life and injuries resulting from our airstrikes and express our sympathies to those affected," the statement said.
According to the Syrian government, however, more than 120 civilians, including at least 44 children, were killed in last week's US-led coalition bombing of Manbij alone.
Estimates from several human rights groups varied between 74 and 203 civilians dead. Meanwhile, US military spokesman Army Colonel Christopher Garver said that he has seen figures indicating around 10 to 15 civilian deaths.
A day after the airstrikes, Syria demanded that the UN take action concerning scores fatal civilian casualties suffered near the Turkish-Syrian border.
Read more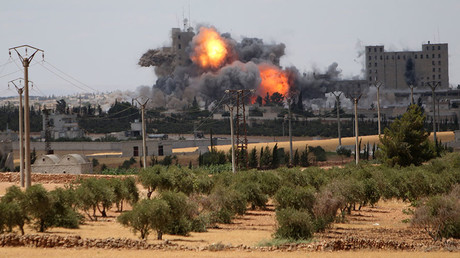 The US-led coalition has been providing air support to the Syrian Arab Coalition, which is involved in heavy fighting with Islamists around the city of Manbij, which is currently under the control of Islamic State (IS, formerly ISIS/ISIL).
IS has been in control of the city since the terror group seized large swathes of territory in Syria and Iraq in the summer of 2014.
US Secretary of Defense Ash Carter said that the coalition will investigate the claims that civilians were killed in the airstrikes near Manbij.
Meanwhile, Russia's UN Ambassador, Vitaly Churkin, criticized the US on Monday for keeping silent about the deadly Manbij bombing.
Speaking at a UN Security Council meeting, Churkin said that, while Moscow has been "extremely worried" by the reports of civilian deaths in northern Syria, delegations from Western countries "astonishingly... did not say a word" regarding the matter during the meeting.
READ MORE: Western leaders support terror groups in Syria, get extremism at home – Assad
In an interview with NBC News last week, Syrian President Bashar Assad claimed that the US is not interested in defeating the terrorists in Syria, as it really wants "to control and use them."