Astronauts install universal docking port on ISS intended for commercial ships
The crew of the International Space Station has successfully installed a universal docking port intended for commercial spacecraft. This means that no matter what ship you use to get to the ISS, you'll now be able to get inside.
Expedition 48 Commander Jeff Williams and Flight Engineer Kate Rubins concluded their five-hour and 58-minute spacewalk on Saturday morning, with good news for everyone who's hoping to someday visit the ISS.
The two NASA astronauts installed the first of two international docking adapters, or IDAs, which will enable the station to accommodate practically any aircraft and let new arrivals in, including new SpaceX and Boeing vehicles. Prior to this installment, only Russian vehicles were able to dock with space station.
"The adapter represents the first on-orbit element built to the docking measurements that are standardized for all the spacecraft builders across the world," NASA states.
The US space agency appointed SpaceX and Boeing to bring astronauts to the ISS and back through its Commercial Orbital Transportation Services program. The program is intended to coordinate ferrying crew and cargo to the ISS by private companies (think – space taxi). Under the program, SpaceX has already scheduled a test flight with two astronauts for late 2017, while Boeing is looking at 2018 for its first test flight. When these test flights prove a success, NASA will give the two aeronautics giants the green light to deliver astronauts to the ISS.
NASA also hopes these plans, if successful, will bring it another step closer to fulfilling another plan – the long-yearned manned mission to Mars – as it will enable NASA to increase the crew of the ISS and let astronauts spend more time at the station for research. In terms of the current US space program and NASA's program 'Orion,' researchers forecast that human spaceflight to Mars will be possible by 2035.
The next spacewalk for astronauts Williams and Rubins is scheduled for September 1, when among other tasks they are expected to retract one of the station's thermal radiators. Williams, who is set to outdo Scott Kelly's record for the most total cumulative time spent in space by an American with a total of 534 days, is to return home on September 6, along with Russian cosmonauts Oleg Skripochka and Alexey Ovchinin.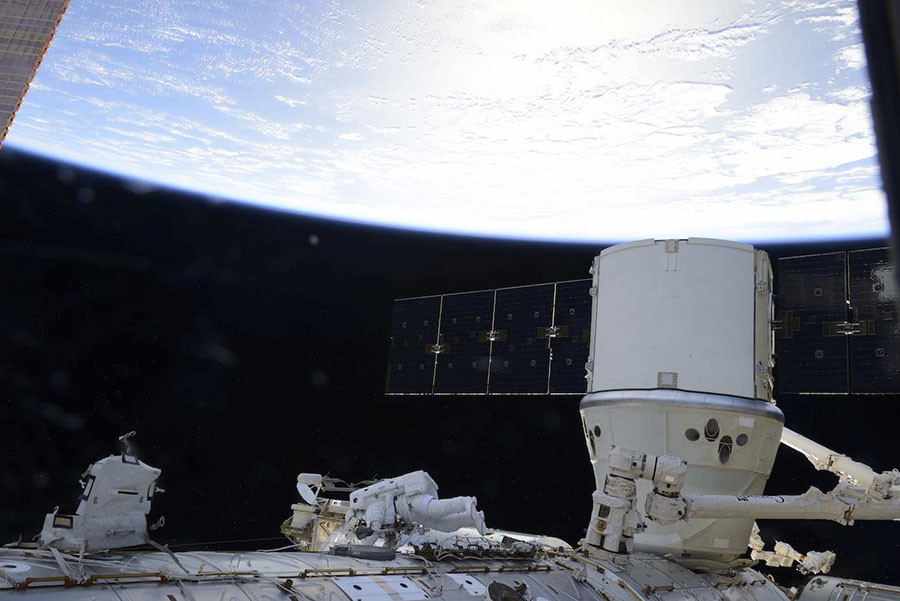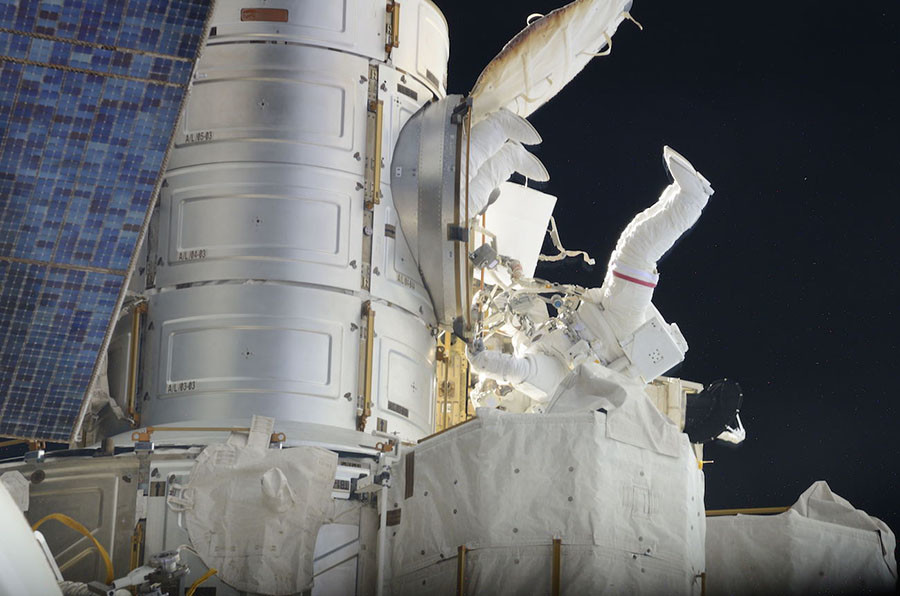 Today's spacewalk is the 194th for the International Space Station. It was the first spacewalk for Rubins and the fourth for Williams.
The longest spacewalk took place in March 2001 and lasted for 8 hours and 56 minutes. Astronauts and cosmonauts have so far spent a total of 1,210 hours and 46 minutes spacewalking outside the station, where they conduct various tasks of assembling and repairing the ISS.