SpaceX Falcon 9 comes home after successful satellite launch
Space X's Falcon 9 rocket has taken off from Cape Canaveral with the JCSAT 16 communications satellite in tow. After launching the Japanese satellite into orbit, the rocket landed on a floating drone ship.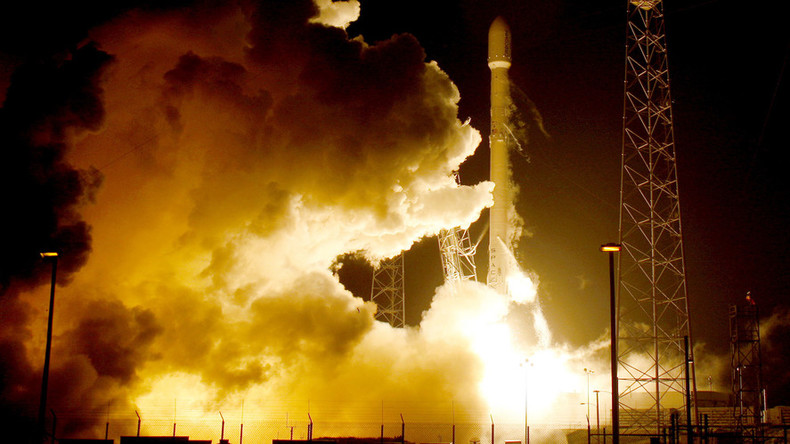 After the cargo was delivered into space, the rocket successfully completed the now traditional Space X rocket landing mere minutes after takeoff, with the majority of the vehicle landing on one of Space X's floating drone ships.
The JCSAT 16 satellite was put into so-called geostationary transfer orbit (GTO), which makes landing the rocket a challenge, and therefore requires the drone ship to be employed.
According to Space X, the rocket "will be subject to extreme velocities and re-entry heating," which also necessitates the use of the drone ship for landing.
A landing on land would would also have been fine, but SpaceX opted for the ship because these missions consume a great deal of fuel during takeoff, leaving precious little for a landing, and the rocket uses less when it can land on a drone ship.
READ MORE: SpaceX fails to land Falcon 9 rocket, satellite launch successful
SpaceX already has some success under its belt with Falcon 9s going into GTO before. The latest was a May launch of another JCSAT satellite. Tonight, it has achieved victory for the sixth time with the successful launch and landing.



You can share this story on social media: