Impoverished Alaskan village to be relocated, if lucky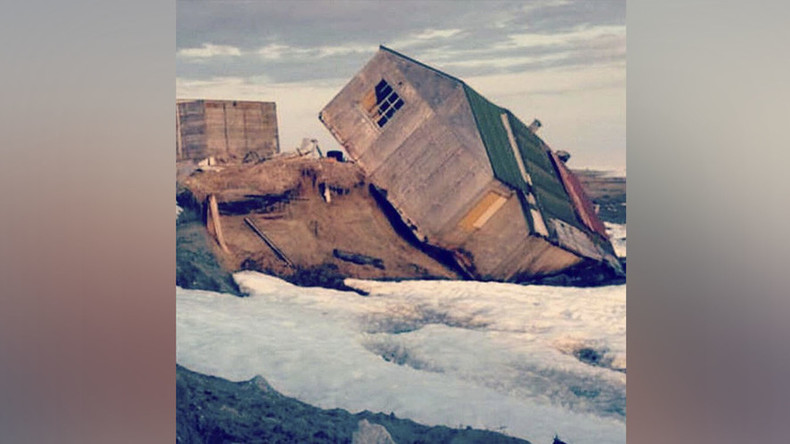 Hundreds of Alaskans are on the verge of losing their homes to climate change, but their options are limited. One village is among The Last Frontier's most eroded communities, which has had devastating effects on its financially strapped residents.
Residents of Shishmaref, Alaska were faced with the choice of either spending on safety measures to prevent the Bering Strait's waters from taking more of the island, or to give up and relocate.
In a 94-78 vote, they decided to leave.
Read more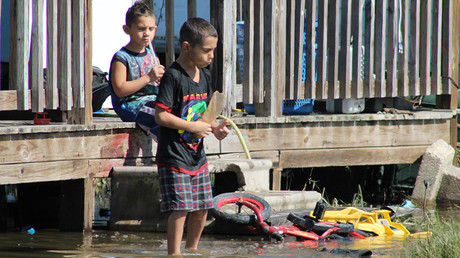 However, this has opened up a new set of problems. Relocating will cost an estimated $180 million collectively, which is the more expensive option compared to staying, which will cost about $110 million, the Guardian reported. Unfortunately, the village of 600 people does not have that kind of money lying around.
The loss of land has been devastating to the Inupiat Eskimo village. Arctic Youth Ambassador Esau Sinnok wrote in a blog post for the Department of the Interior that the village has lost as many as 3,000 feet of land in the past 35 years.
"To put this in perspective: I was born in 1997, and since then, Shishmaref has lost about 100 feet," he wrote. He has lived in 13 homes in 15 years because of erosion.
This could be a matter of life or death for the village, both culturally and literally. The villagers rely on traditional methods of hunting, but according to Sinnok, changes in weather patterns have made it more difficult to gather food. The remote island is accessible only by airplane, limiting it from receiving aid from the mainland.
But moving could prove difficult for the village's traditional community. Sinnok told National Public Radio that if the village does not move as a whole, their culture would be at risk. If the village splintered off into different towns along the coastal mainland, "our unique community of Shishmaref will soon die out because we have our unique dialect of Inupiat Eskimo language, our unique Eskimo dancing, our unique gospel singing translated in Inupiat. All that will soon die out if we do not move as a community."
The entire island is expected to be gone within 35 years.