Virtual reality gun comes with real-life recoil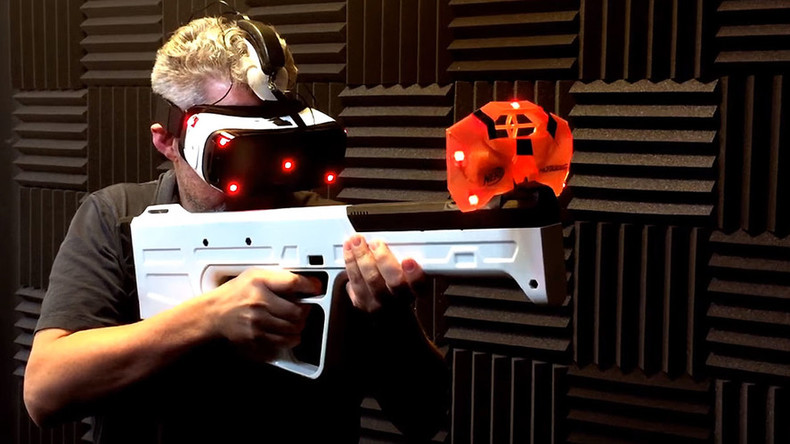 Although this gun doesn't shoot, at least in this world, a new haptic virtual reality gun will be able to simulate the feel, including the recoil, of a variety of weapons when fired.
Striker VR's ARENA Infinity v1 haptic VR gun will support several tracking systems, including PhaseSpace and Sixense STEM tracking, the company told Road to VR during a demonstration of Infinity v1. The company said it will soon integrate the gun with tracking systems such as Oculus' Constellation, PlayStation's Move, and Valve's Lighthouse.
Infinity v1 is "capable of impressively powerful kick," Road to VR said, "adding a convincing recoil to firing a virtual weapon."
The gun will have single, burst, and auto firing modes, as well as effects such as futuristic railguns and chainsaws.
After offering a software development kit to certain partners in the near future, Striker VR will issue a broader delivery of the development kit "soon after," Road to VR reported.