VR porn event forced to shut down after too many came early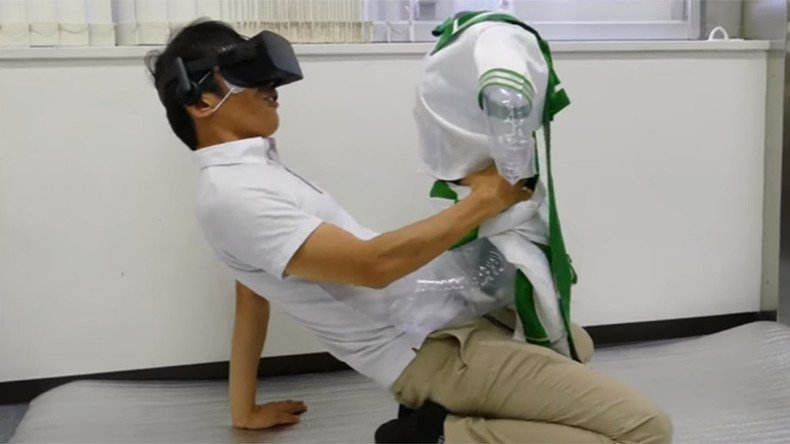 A virtual reality porn festival in Japan was shut down after too many simulated sex enthusiasts came... um, make that... arrived early.
It has emerged that the country's first-ever event of its kind, Adult VR Fest 01, was turned off early last month because of overcrowding at the Akihabara district venue.
The festival offered visitors a peek at the latest in VR sex tech including a headset which, with the help of an inflatable doll, replicated sex with a women.
A translated version of events which appeared on VRTalk described how pent-up porn fans were turned away as a "riot" threatened to erupt outside the festival, before attendees got a chance to penetrate the venue.
"The event didn't start until 2:00 p.m., so I went there in high spirits an hour before then, but the city was already overflowing with people," local blogger Eizo0000 reported.
READ MORE: Virtual reality sex suit looks as disturbing as it sounds (VIDEOS)
"While waiting for my friends, I couldn't help but think that if they couldn't control the mass of people, a riot or something similar could happen," wrote Eizo0000. "The 20 lucky guys closest to the building were let in by staff."
A bizarre video, purportedly from inside the event, gives some insight into the weird world of VR porn.
You can share this story on social media: