Virtual reality sex suit looks as disturbing as it sounds (VIDEOS)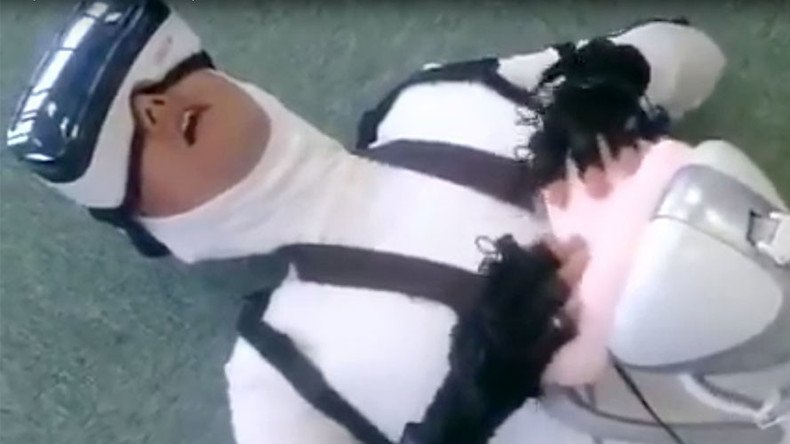 A nightmarish new virtual reality sex suit designed to counteract prostitution has been unveiled in Japan.
Developers have designed the 'Illusion VR' body suit to work in combination with the virtual reality headset, Oculus Rift, and the masturbation aid, Tenga.
Aimed apparently at socially inept men who are unwilling to engage in physical human contact as well as those uncomfortable with paying for illegal prostitution, the sex suit is designed to work with the 'adult' game "Sexy Beach" by Japanese developer Illusion.
The erotic game developer produces a range of gaming titles, such as "Real Girlfriend" and "Love Girl", which are not sold outside Japan.
READ MORE: Get on up like a sex machine: Touching robots' 'private parts' turns on humans (VIDEO)
Illusion VR users can expect a full body experience thanks to the suit incorporating sensors that supposedly resemble the sensation of actual human contact. In addition, there's an artificial pair of boobs attached for your fondling pleasure.
Plus, while you're entranced by the sexually stimulating virtual reality, you look really cool...
The sex suit device could potentially one day help connect real people for "intimate cyber meet-ups", says Inside Reality.
However, if you want your own sex suit, you'll have to both get in line and move to Japan: according to Inside Reality each suit costs US$400 and the device is currently sold out.
You can share this story on social media: