Get on up like a sex machine: Touching robots' 'private parts' turns on humans (VIDEO)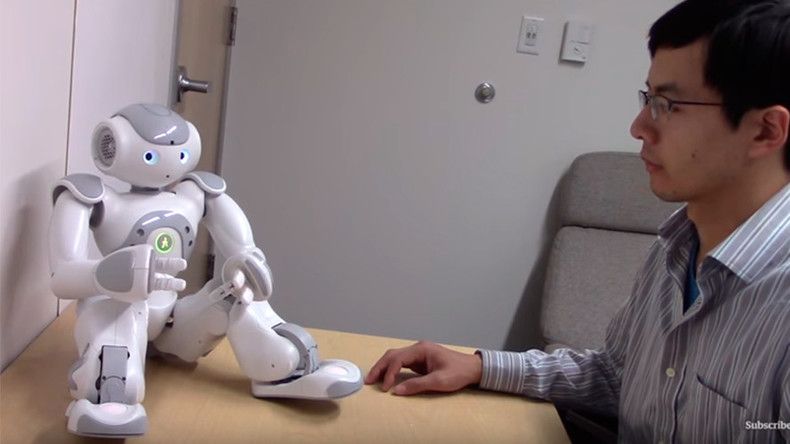 Touching robots in their "private parts" arouses humans in a "primitive, social way", according to researchers at Stanford University. They discovered that touching a robot in the genitals or buttocks area initiated a physiological response.
The experiment was conducted by programming a small humanoid robot to teach participants the medical term for each body part and tell them, "Sometimes I'll ask you to touch my body and sometimes I'll ask you to point to my body."
Ten volunteers ‒ six males and four females ‒ were asked by the robot to touch it in any of 13 parts of its body, in a total of 26 trials.
Participants wore a sensor that measured the electrical conductance of their skin while the robot directed them to touch or point to different parts of its body.
Researchers found that when volunteers touched the robot where its buttocks or genitals would be, they recorded a measurable response of arousal in the human compared to touching more accessible parts of the droid like the hands and neck.
Participants were also slower to touch these intimate parts.
No increase of emotional arousal was measured when volunteers were asked only to point.
"Our work shows that robots are a new form of media that is particularly powerful. It shows that people respond to robots in a primitive, social way," Jamy Li, lead author of the study, said.
"Social conventions regarding touching someone else's private parts apply to a robot's body parts as well. This research has implications for both robot design and theory of artificial systems."
The findings will be presented at the 66th Annual Conference of the International Communication Association in Fukuoka, Japan in June.