Ibuprofen & other common drugs, supplements may cause, exacerbate heart failure – study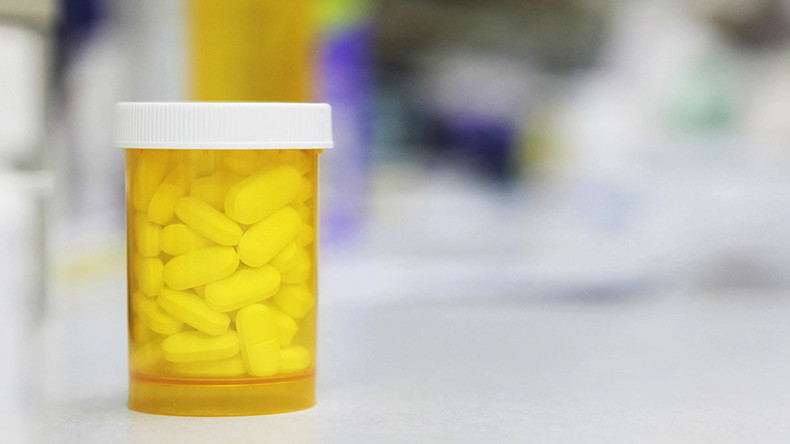 Commonly-prescribed and -used medications, such as Ibuprofen, and nutritional or natural supplements may trigger or worsen heart failure, according to a new statement released by the American Heart Association.
The statement identifies drugs, supplements, and alternative remedies that "may cause or exacerbate heart failure" when taken with other medications or taken to treat certain conditions, the American Heart Association (AHA) said in a scientific statement released Monday on the website of the AHA journal Circulation.
Patients with heart failure, the leading cause of hospitalization for people 65 years of age and older, should discuss in detail with their healthcare provider every prescription, over-the-counter medication, nutritional supplement, or natural remedy, such as an herb, that they ingest, said Robert L. Page II, chair of the committee that formulated the statement.
"Since many of the drugs heart failure patients are taking are prescribed for conditions such as cancer, neurological conditions or infections, it is crucial but difficult for healthcare providers to reconcile whether a medication is interacting with heart failure drugs or making heart failure worse,"said Page.
For example, common heartburn medications or cold remedies can come with high levels of sodium, which can be detrimental to patients with heart failure conditions, the AHA said.
"Patients have been taught to read food labels for sodium content, but they also need to read labels on over-the-counter medications and natural supplements," said Page.
Heart failure patients take an average of seven prescription medications per day, Reuters reported.
Certain medications can be toxic to heart muscle cells or alter how the heart muscle contracts, the AHA said, or interact with heart failure medications in a way that ultimately negates their benefits.
Heart failure is defined by the US Centers for Disease Control and Prevention as a condition in which "the heart cannot pump enough blood and oxygen to support other organs in your body." Nearly 6 million adults in the US have heart failure, the CDC says, and one in nine deaths in 2009 included heart failure among its contributing conditions.
Around half of people who are identified as having conditions of heart failure die within five years of diagnosis, the CDC says.
Supplements that contain ephedra can cause a spike in blood pressure, while other complementary or alternative supplements — such as St. John's wort, ginseng, hawthorn, danshen, and green tea — can interfere with some common heart failure medications, the AHA said.
"My hope is that this statement will be used by healthcare providers in all medical specialties to educate themselves about drugs that can exacerbate or cause heart failure," said Page, a professor in the Department of Clinical Pharmacy and the Department of Physical Medicine/Rehabilitation at the University of Colorado Schools of Pharmacy and Medicine.
You can share this story on social media: