'Abhorrent': Video of woman brutally beaten by cop in front of young daughter surfaces 2 years on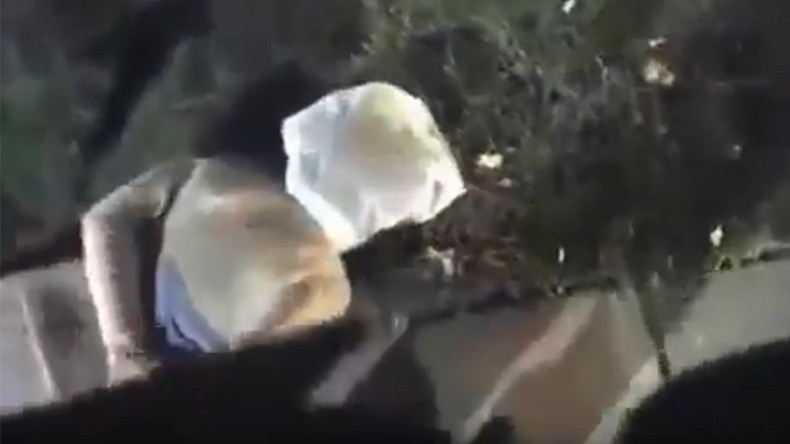 A bodycam video has resurfaced after two years showing the horrific scene of a Utah woman being handcuffed and beaten by a Salt Lake City officer as her daughter looks on. Authorities are now considering bringing charges against the retired cop.
The footage appears to have been found and posted by the woman's elder daughter, and emerged on YouTube on Tuesday. It immediately caused a stir both online and with the Salt Lake City police, whose chief issued a public statement on Wednesday, alleging that the matter was only brought to his attention after the video surfaced the previous day.
The footage shows the woman, Michelle Anderson, now 43, and her small daughter standing beside their car as two officers approach to handcuff her. The arrest was for public intoxication and, according to CBS News, was the second time the officers were called to the scene.
READ MORE: 200+ people turn up at #PhilandoCastile killing spot, Minnesota governor reportedly evacuated
After a brief, almost friendly, verbal exchange between the officers and Anderson and her small daughter, the girl is told to gather her things and wait in the police cruiser. Answering a question from Anderson, the officer reminds her of a warning he gave prior to the incident: "Remember the warning I gave you? That if you came out and harassed them...". This was allegedly because Anderson had been behaving abusively toward neighbors that night.
Then, just out of eyeshot, the woman allegedly spits on one of the officers. What happened next is now the subject of an investigation. The officer who handcuffed Anderson brutally punches her in the face, by some accounts with a closed fist. She collapses in pain, as he proceeds to hurl expletives at her, adding: "You spit on me!"
"Oh my God," Anderson pleads, as she is held down, her bruised face in the green lawn as her daughter is heard crying. "Please stop, I can't breathe."
"Shut your hole," the officer says. "When you go spitting on somebody, you deserve to have your (expletive) kicked. You lose all respect." He is heard complaining to his partner of being spat on.
Read more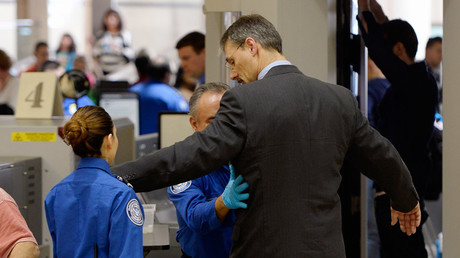 The entire scene is made all the more horrifying by the cruelty of the officer's tone as he holds Anderson down with what looks like more force than is needed.
According to the police, Anderson was arrested for "verbal disturbance, disturbing peace and assault on a police officer." But as it turned out, Chief Mike Brown had not been made aware of the footage back on October 10, 2014, and only viewed the tape on Tuesday.
Brown gave a press conference Wednesday, himself visibly in dismay. "It's a tragic situation in several ways," he told reporters. "The action you saw was abhorrent. It is not what we would teach, it is not our culture. It did occur. That is our videotape, we do not back away from that, and I promise that we will take appropriate actions to look into this situation and investigate it through our internal affairs process."
Salt Lake County Attorney Sim Gill added that the video was "disturbing," and confirmed that his office is investigating. According to Gill, the office was aware of the video's existence, but the police were not made aware due to a "communication breakdown."
The Associated Press spoke to former city prosecutor Michelle L. Diamond, who worked on the case. Now a private attorney, Diamond said she was sickened by the footage and asked her supervisors to notify the police two years ago, but was unaware what happened later.
READ MORE: Shocking new video of police killing Alton Sterling sparks protests, outrage
Anderson's now-22-year-old elder daughter Jasmine, who originally posted the video on Facebook, does not clarify how she came upon it, only that she received an email. She has urged her friends not to lash out at the officers involved, but instead focus on "finding the corrupt and power hungry" and making sure they are removed "from their place of power."
"I cannot put into words the horror I felt seeing that video," she says in the post, while continuing to urge people to keep a cool head.