Disabled woman undergoing brain tumor treatment sues after bloody TSA beating at Memphis airport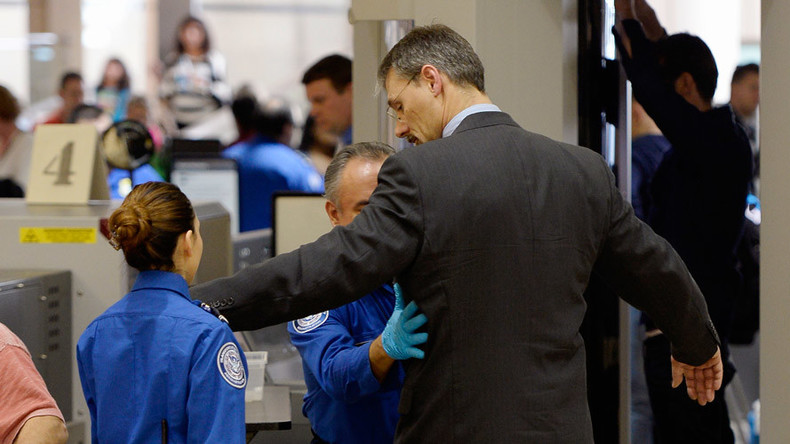 A young woman with several physical handicaps was bloodied by TSA agents and arrested at the Memphis International Airport when she became confused and anxious upon extra security screening. She has now sued over the incident.
On June 30, 2015, Hannah Cohen, 19, was leaving Memphis, Tennessee, where she had received a final treatment for a brain tumor at St. Jude's Hospital. Her mother, Shirley Cohen, said Hannah is partially deaf, blind in one eye, paralyzed, and easily confused, according to WREG.
At the airport security checkpoint, Hannah set off metal detectors, prompting agents with the US Transportation Security Administration to conduct further security screening.
"They wanted to do further scanning, she was reluctant, she didn't understand what they were about to do," Shirley Cohen said.
She tried to tell TSA agents about her daughter's condition, Shirley Cohen said, but she was kept at a distance by police. Hannah attempted to run away from TSA agents, who then violently accosted the young woman.
"She's trying to get away from them but in the next instant, one of them had her down on the ground and hit her head on the floor. There was blood everywhere," said Shirley Cohen, adding that "they grabbed her from both sides, it freaked her out."
Hannah was arrested and sent to jail, according to WREG.
@tsa - The screeners who attacked Hannah Cohen should be immediately fired and prosecuted.

— #AlYourFriend (@I_Alivandi) July 1, 2016
The charges were later dismissed, and now the family has filed a lawsuit against the airport, airport police, and the TSA.
None of the sued entities have commented on the incident, though a TSA spokesperson issued a statement to WREG indicating that some passengers should set up special screenings.
"Passengers can call ahead of time to learn more about the screening process for their particular needs or medical situation," wrote Sari Koshetz.
You can share this story on social media: