Head of TSA addresses retaliation against whistleblowers, long lines at airports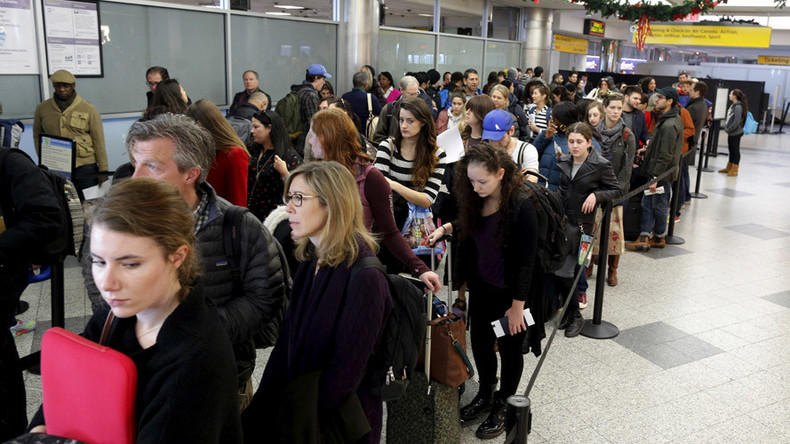 If you have a bone to pick with the Transportation Security Administration over lengthy security lines, you are not alone. The head of the TSA had to explain long airport waits as well as the agency's retaliatory management techniques to Congress on Thursday.
TSA Administrator Peter Neffenger had to answer to the House Oversight and Government Reform Committee about steps he was taking to boost morale for TSA officers, combat retribution against whistleblowers and – of course – deal with the ever growing lines to get through airport security checkpoints.
As Rep. John L. Mica (R-Florida) understated, "There are some very serious concerns about the performance of TSA."
This is the second inquiry that Neffenger has been asked to attend recently to explain misconduct at every level of the TSA.
The agency, parented by the Department of Homeland Security, has recently come under fire for allegations of retaliatory demotions, firings and reassignments to punish employees who attempted to report misconduct or security lapses. However, Neffenger assured the Committee that these methods are a thing of the past, saying "I discontinued directed reassignments explicitly."
"I don't tolerate that. It's illegal, unethical and most of those people doing directed reassignments no longer work at the agency," he added.
Neffenger also acknowledged that the directed assignments were not only illegal – but also expensive. According to Neffenger, directed reassignments could cost over $100,000 per employee. Neffenger, who was made Administrator in June 2015, assured the committee that with him at the helm of the TSA, employees can find him without fear of repercussion.
However, Neffenger's response to the increasingly long waits in security lines may not be satisfactory for everyone. For example, Rep. Mica brought up his "night from hell" at an airport where long security lines were made worse by lanes closing as TSA staff seemed to idly stand by.
"I was on the phone for hours and you can't get a hold of a damn person in TSA, even as a member of Congress," Rep. Mica said.
Neffenger's response to these nights from hell may not be what the public wants to hear.
"My opinion is that we are not at the right size," he said to Congress, a problem compounded by the TSA's struggle to retain even part-time employees.
Rep. Jason Chaffetz (R-Utah) pointed out that 103 screeners voluntarily quit their jobs. Although the majority of them were part-time employees, the cost to train replacements is a detriment to the budget. Chaffetz compared the TSA's ability to retain employees as trying to pour water into a bath tub with a hole in it.
Congress criticized the agency for spending $1.1 billion on administrative duties compared to $1.9 billion on screening efforts. For $1.9 billion, the screening process could also use an upgrade. As Chaffetz pointed out early in the hearing, an investigation in June 2015 by Homeland Security found that they were able to smuggle fake weapons and bombs past the TSA 95 percent of the time during their experiment.
Despite the incredible 5 percent success rate of the TSA to prevent passengers from taking weapons on planes, some employees did not feel comfortable bringing attention to the matter as a result of the aforementioned direct reassignments. While lower level whistleblowers feared punishment, an internal audit found that one official received a $90,000 bonus after the massive failure of the audit.
As Mica put it, "You cannot recruit, you cannot train, you cannot retain, and you cannot administrate," he said. "This is a huge failing program."