200+ people turn up at #PhilandoCastile killing spot, Minnesota governor reportedly evacuated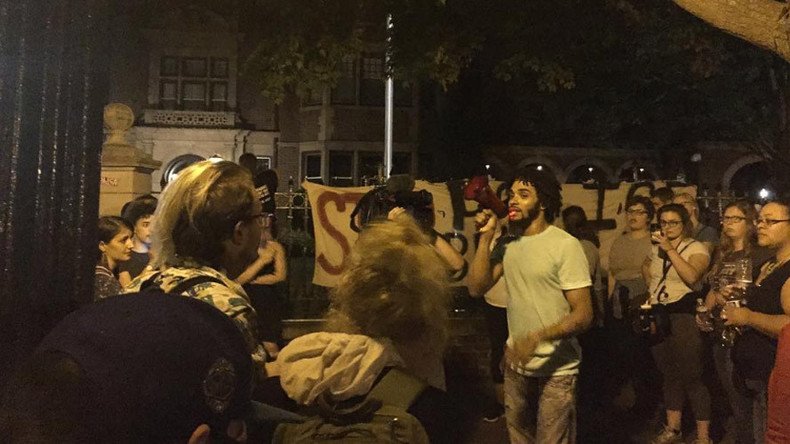 Tears and powerless outrage are taking over in Falcon Heights, Minnesota, after yet another police shooting of an African-American. The Minnesota governor was evacuated from his mansion as the crowd outside grew, according to reports online.
Follow RT's LIVE UPDATES on the situation.
Some 200+ people first gathered near the place where Philando Castile was shot and killed by a police officer. The gathering was said to be peaceful.
READ MORE: US cop shoots black man dead a day after Alton Sterling controversy (GRAPHIC VIDEO)
As it grew in number, the crowd moved to the Minnesota Governor's mansion in St. Paul, shouting and honking their car horns. Reports indicate the governor, Mark Dayton, has been evacuated by police.
READ MORE: 'Suspect down': Video footage, dispatch tape from Alton Sterling police shooting released
"No justice, no sleep,'' they chanted at the mansion's gate. "Mark Dayton, do you care?''
Philando Castile was fatally shot as his girlfriend was filming the incident. Her 4-year-old daughter was in the back seat. The couple were pulled over for a broken tail light. Castile succumbed to his wounds at a hospital shortly after.
You can share this story on social media: