Protests breakout in response to #PhilandoCastile and #AltonSterling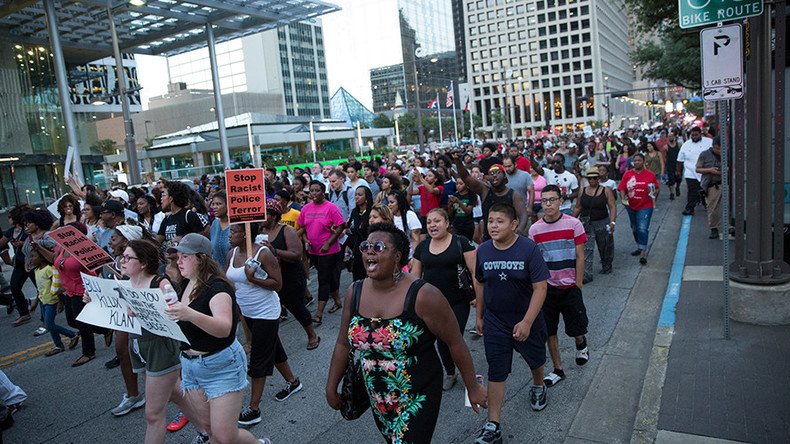 Thousand of protesters are marching across US cities to protest police brutality under the Black Lives Matter slogan following this week's deadly shootings of Alton Sterling and Philando Castile. In Dallas, a number of police officers were shot during a rally, according to reports.
09:46 GMT

The police officer who killed Philando Castile probably wouldn't have fired if Castile hadn't been black, Minnesota's Governor Mark Dayton said.

"Would this have happened if those passengers would have been white? I don't think it would have," Dayton told the crowd who gathered outside his residence.

04:59 GMT

Eleven officers have been shot by two snipers, leaving four officers dead and two in surgery, according to the Dallas police chief.

04:29 GMT

In Seattle's Black Lives Matter march, social media users report that police used "blast balls" against the crowd after hundreds of people gathered downtown.

04:26 GMT

Protesters in Oakland, California have shut down both directions of Interstate 880, marching in solidarity with nationwide protests against apparent police brutality.