Arizona says it has no more drugs left to carry out death penalty executions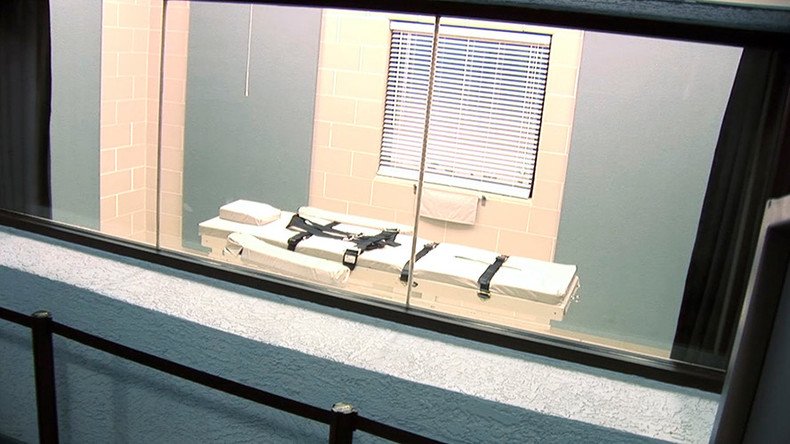 The US state of Arizona says it doesn't have any more lethal drugs left to carry out executions after a lawsuit was filed by seven inmates on death row, who say the state is using harmful drugs that violate a ban on cruel and unusual punishment.
The Arizona Department of Corrections says its supply of midazolam, which is a sedative that has been linked to botched lethal injections, ran out on May 31. State lawyers say they have been unable to find replacements as they filed proceedings at Phoenix's US District Court.
"What is more, the Department's source of midazolam has vanished under pressure from death penalty opponents," the court document said, as cited by Reuters.
Seven inmates on death row have filed the lawsuit. They believe the use of midazolam and two other drugs breaches the US Constitution's ban on cruel and unusual punishments. The department said they were also lacking pentobarbital and sodium thiopental.
The use of the death penalty was put on hold in Arizona after the botched execution of convicted murderer Joseph Wood in July 2014, who was administered a total of 15 doses of midazolam and a narcotic, hydromorphone, and took almost two hours to die.
Even some supporters of capital punishment criticized that execution, saying it amounted to torture.
States in the US have had difficulty in obtaining drugs for use in executions partly due to a boycott by European pharmaceutical companies in providing drugs for this purpose.
In October, federal agents intercepted a package of sodium thiopental worth nearly $27,000, which was delivered to Phoenix International Airport on a British Airways flight.
Following the temporary ban on the death penalty, Arizona said it wanted to use a three-step administration process of using midazolam, a paralytic drug and potassium chloride, which stops the heart.
Last year, the Oklahoma Corrections Department botched the killing of death row inmate Charles Frederick Warner. They were supposed to use potassium chloride to stop his heart, but instead pumped in potassium acetate, which amongst other things, is used for mummification of a body.
The convicted child rapist took 18 minutes to die and according to the KFOR news outlet could be heard shouting: "It feels like acid" and "my body is on fire."
You can share this story on social media: