Illegal execution drug bound for Arizona seized by Feds - report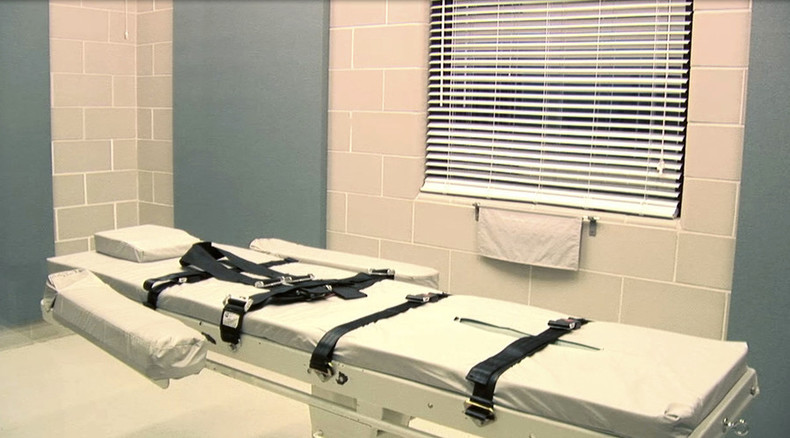 US federal agents intercepted a package of sodium thiopental, a drug used for executions, which the state of Arizona tried to obtain illegally. Capital punishment states face a shortage of lethal drugs due to a European boycott.
The package worth nearly $27,000 was delivered by British Airways at the Phoenix International Airport and seized by the federal authorities never to be released to the buyer, reported AP. The unidentified supplier was not approved by the FDA, the agency said, citing Arizona documents released as part of a lawsuit against the Arizona State Corrections Department.
"The department is contesting FDA's legal authority to continue to withhold the state's execution chemicals," state Department of Corrections spokesman Andrew Wilder told AP on Thursday.
US states where capital punishment is still legal are experiencing a shortage of lethal drugs after European manufacturers refused to supply them several years ago.
In Arizona, executions were put on hold after a botched case of convicted murderer Joseph Wood, who was administered a total of 15 doses of a lethal drug that had failed to kill him with a single dose. Even some supporters of capital punishment criticized that execution, saying it amounted to torture.
READ MORE: 'Torture:' 15 lethal injections used in botched Arizona execution
Authorities in death penalty states are testing several approaches to deal with the crisis, including trying to classify all information about lethal injections, finding alternative suppliers or reviving other methods of execution like the electric chair, hanging or firing squad.
Earlier this year, Nebraska was stopped by the FDA from receiving $54,400-worth of drugs from an Indian pharmaceutical distributor. Ohio is looking overseas for lethal injection drugs as well.
Tennessee passed a law last year to reinstate the electric chair if it can't access lethal drugs, and Utah has reinstated the firing squad as a backup method. Oklahoma approved nitrogen as an alternative method of execution.