3 children stabbed in Arizona, mother suspected to be culprit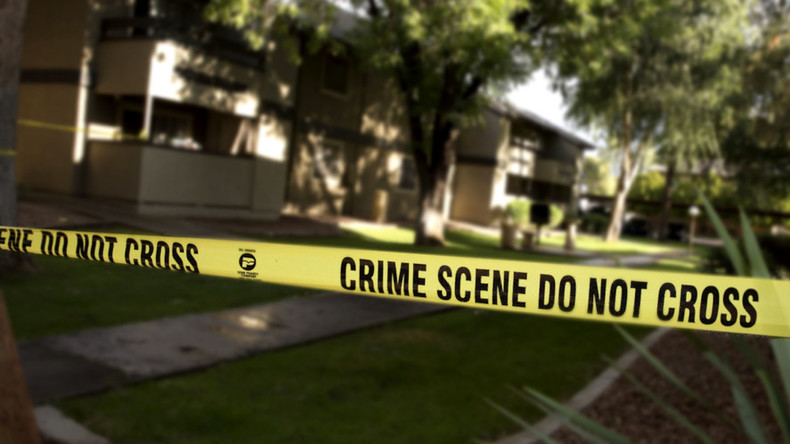 The mother of an 8-year-old, a 5-year-old, and a two-month-old is believed to be responsible for their murders. The three boys were found stabbed and the mother was hospitalized with self-inflicted wounds after being found by her brother.
The grisly scene was discovered early on Thursday in the home of the victims' grandmother. The mother, Octavia Rogers, is suspected of killing her three children. Sergeant Trent Crump of the Phoenix Police told AZ Central that the boys were found partially dismembered in a bedroom closet, with the youngest in a suitcase.
Rogers was taken to the hospital in critical condition with self-inflicted stab wounds to the abdomen and neck. She is expected to live and – pending her survival – face homicide charges.
According to Crump, Rogers' brother had spoken to her in the garage of their mother's home when she brought up religion, claiming that she had found the answer. She then proceeded to lock him out of the house.
By the time the brother broke back in, she already had stab wounds on her stomach. His sister then told him that she was pregnant. Crump stressed that that information had not yet been verified.
She also attempted to drown herself in the bathtub when her brother went to get towels to cover her wounds. Her family members have no knowledge of her having any prior mental illness, and the children's grandmother, Tanella McCoy, told AZ Central that Rogers "didn't go out, she didn't party, she didn't do any of that."
Rogers implied that the three boys were with another family member, but police discovered the children's bodies during a routine examination of the house.
In a phone interview, McCoy told AZ Central a little about the boys. The eldest, Jaikare Rahaman, was a "book scholar," she said.
"He learned how to read and everywhere we went he'd say, 'Grandma, this says ..." McCoy began, then said, "it's really hard to tell you about them because I don't know what do from this point today."
She described Jeremiah Adams, 5, as a "muscleman" who carried cases of water for her. Two-month-old Avery Robinson was a "very good baby" and was just learning how to smile.
McCoy said, "I don't know what to feel right now. I don't know where to go, I don't know where to turn."
Investigators believe that Rogers likely murdered the children when she was alone with them for two hours on Wednesday night.