Massive blaze breaks out under NYC metro in East Harlem (PHOTOS, VIDEOS)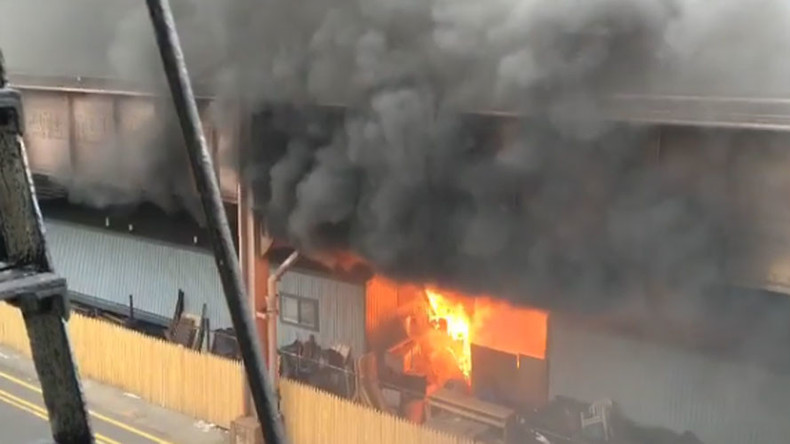 A huge fire broke out underneath the tracks of the Metro North service in New York's East Harlem Tuesday night, leaving thousands of passengers stranded as firefighters battled the blaze.
The 'four-alarm fire' resulted in services to and through Grand Central being temporarily suspended.
Services will operate on a Saturday schedule until Friday while repairs are made, according to the latest MTA update.
The fire began in a garden center beneath the elevated train tracks in East Harlem when two construction trailers went up in flames, according to CBS New York.
No-one was injured in the blaze, but 10 cars caught fire and numerous nearby buildings were evacuated, FDNY Chief of Department James Leonard said at a news conference.
New York Governor Andrew Cuomo visited the site Tuesday night to assess the damage.
"The fire was so hot that they could hear the rivets; the bolts popping," Cuomo said while he held a charred bolt in his hands, CBS reports. "This is an example of a bolt that popped, so it's obvious that there was a certain amount of shifting of the steel."
In 2014, a gas explosion caused two five-storey buildings in East Harlem to collapse, killing eight people. The incident also led to a temporary service suspension at the adjacent Metro North track while debris was cleared.
READ MORE: 8 dead after explosion causes building collapse in Upper Manhattan