NYC Uber drivers allowed to organize just short of a union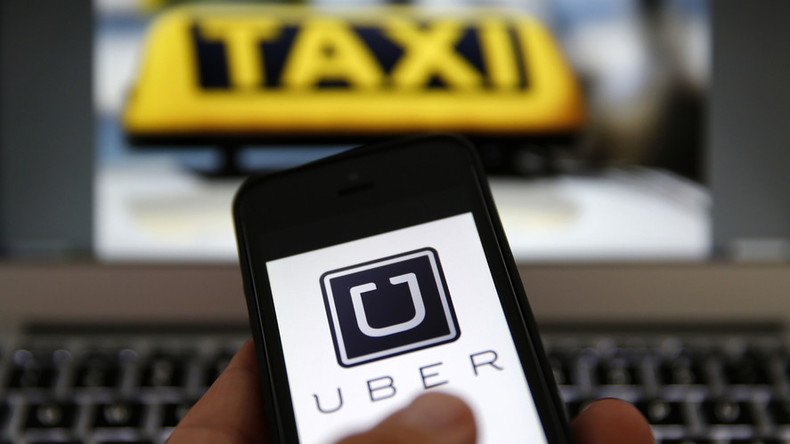 Uber has agreed to allow its 35,000 New York City drivers, all independent contractors, to form an association affiliated with a prominent union, which will offer drivers a variety of protections but falls short of full unionization.
The association, called the Independent Drivers Guild, is the result of a five-year agreement between Uber and the International Association of Machinists and Aerospace Workers union. The guild is the first of its kind among Uber drivers in the US.
"For the first time, drivers using Uber are coming together to form a drivers' guild that will give them a seat at the table with Uber management and critical new protections and benefits," said James Conigliaro Jr., a founder of the Independent Drivers Guild, according to the New York Post. "Forming this Guild is crucial for thousands of drivers who need a stronger voice and gives organized labor an opportunity to shape the new economy in a way that supports and values workers and their families."
Drivers in the guild will be granted monthly meetings with Uber management, under terms of the deal. The guild will also provide "deactivation protection" through an appeals process involving independent panels. Uber drivers have called the company's deactivation process unfair, according to the New York Times.
"One of the issues they have had in the past is that they deactivate people willy-nilly, without any appeals process," Eric Grant, a longtime Uber driver, told NYT. "It was possible there was somebody at Uber's corporate office making a decision that really didn't understand the situation from the driver's perspective."
Guild members will also receive access to discounted legal assistance, financial planning, and roadside assistance benefits, the Guild's website says, as well as support against unfair fines and the ability to attain more-affordable insurance.
The guild will not have the chance to bargain for a contract, like a traditional union, or have a say in fare charges, benefits, and other provisions, which will remain with Uber management. The guild will not be able to address the federal government with complaints.
The agreement comes about a week after the company settled a lawsuit with drivers seeking employee status and reimbursement for expenses. The $100 million settlement was triggered by claims from Uber drivers nationwide who wanted to "recover unpaid overtime wages and compensation."
Uber has fought numerous legal battles with its drivers over the issue of contractor-versus-employee classification. In late April, 385,000 drivers in California and Massachusetts received a total $100 million settlement, pending a judge's approval, in an attempt by Uber to avoid the reclassification issue. Uber faces or has faced other state-specific lawsuits around the country claiming it violated state labor laws. Cases in Florida and Illinois have yet to reach a conclusion, while cases in other states like Georgia were rejected by judges.
In February, more than 100 Uber drivers in New York City went on strike over a 15-percent fare cut ordered by the company, all while Uber increased its commission share per ride, they said.
The machinists union promised to abstain from unionizing Uber drivers or encouraging them to fight for employment status with the company. Conigliaro said that the guild does not eliminate the drivers' labor rights, nor does it negate the chance to unionize if drivers are found to be employees of Uber during the term of the agreement.
"It's important to have immediate assistance in the industry and this is the structure that provides that," Conigliaro said, according to NYT.
Pursuant to the agreement, the machinists union will align with Uber to lobby the New York State Legislature for a change to state law, which applies a 9-percent tax on car rides from vehicles outside the city's yellow taxi service.
Some New York Uber drivers who have pushed for stronger organization bristled at the agreement, according to NYT. Deactivation concerns are not paramount, said Abdoul Diallo, who helped start an association of around 5,000 Uber drivers known as Uber Drivers Network.
"First and foremost, price cuts and commissions matter most to drivers," he told NYT.
Last week, both Uber and competitor Lyft decided to pull out of Austin, Texas, after the city's voters reinforced a law that would require all drivers of ride-sharing companies to pass a mandatory background check before driving for fares in the city.
In December, Uber drivers in Seattle were offered the opportunity to form a union following a City Council vote, yet the city's mayor refused to sign the legislation. Seattle has participated in a pilot program that has allowed drivers to appeal deactivation orders.