Uber drivers strike in New York City over fare cuts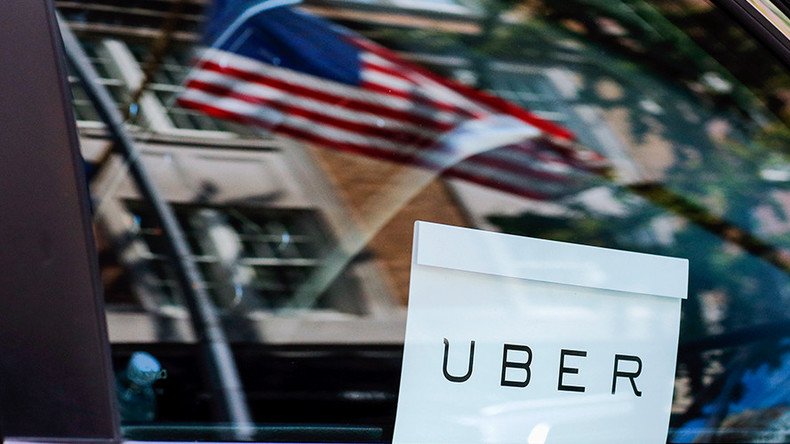 Some Uber drivers in New York City have gone on strike, demonstrating outside Uber's headquarters over recent fare cuts announced by the multibillion dollar ride-sharing company.
More than 100 drivers protested Monday to express discontent over Uber's 15-percent fare cut last week, all while the company has increased its commission share per ride, they said.
"Uber used to charge $3 a mile. There used to be 10 percent commission," Uber driver Inder Parmer told WCBS. "They dropped the price to $2.55. The commission was increased to 20 percent. Now the commission is getting increased to 25 percent, and the price is getting dropped by another 15 percent. I would just ask American public if their salary is decreased by 45 percent in two years, how will they feel?"
Drivers said they are considering a 24-hour strike, WABC reported. Striking drivers held signs on Monday that said 'Shame on Uber' and 'Respect the Drivers' outside the company's offices in Long Island City, Queens.
Uber said the fare cut means there will be less idle time for drivers.
"That can go down enough. The lower fare's not going to matter. That's basically what we'll be looking for," Josh Mohrer, Uber's New York general manager, told WCBS. "And also since we cut prices last time, our outer-borough business has more than doubled."
In a statement released Monday, Uber claimed the cuts will get a reconsideration if drivers are not seeing "more business and better earnings."
"So far the price cut results we've seen for drivers have been promising: over this past weekend drivers spent 39% less time without a fare and as a result saw a 20% increase in hourly earnings compared to two weekends before. This matches what happened the last time we reduced prices in New York; idle time decreased and net driver earnings increased. We expect this positive trend to continue, but if for any reason the price cuts are not giving drivers more business and better earnings, we will consider changing them as we have in other cities. Price changes need to work for drivers."
Some drivers contest that the fare cut will transform "unpaid time online into paid time," as Uber told drivers on Sunday.
"Yesterday I drove like about 10 hours, and I barely make a hundred dollars for myself," one driver told WCBS.
Monday's protest was encouraged by the New York Taxi Workers Alliance, which said the fare cut is an attempt to dominate taxi service and will hurt the lowest-paid drivers the most.
"Once you have a large player in the industry lower its rates, then there's a desperation for everybody to start lowering their rates," Taxi Workers Alliance co-founder Bhairavi Desai told WCBS. "So what happens to the drivers? How are people expected to survive?"
App-based, ride-sharing competitor Lyft has also recently announced it will cut fares. Desai said these actions are a "race to the bottom."
"Uber, Lyft cutting rates, other App-based car services charge as low as $5. Now we see the media asking questions about lowering taxi and greencab metered fares. No driver wins this bidding war. What's being auctioned off is their livelihoods and that's unacceptable. It's a race to the bottom," Desai said, as reported by WABC.
In November, New York City taxi owners and credit unions filed a lawsuit against the city and its Taxi and Limousine Commission, saying the likes of Uber is ruining their businesses. The suit accuses the defendants of violating yellow cab drivers' exclusive right to pick up passengers on the street by allowing Uber drivers to operate in the same area.
"With companies like Uber operating in the marketplace free of regulatory burdens...licensed taxicab drivers have left the taxicab industry in droves, choosing instead to drive for Uber," the complaint stated.
You can share this story on social media: