'Taxicab graveyards': Cab owners, credit unions sue NYC over Uber expansion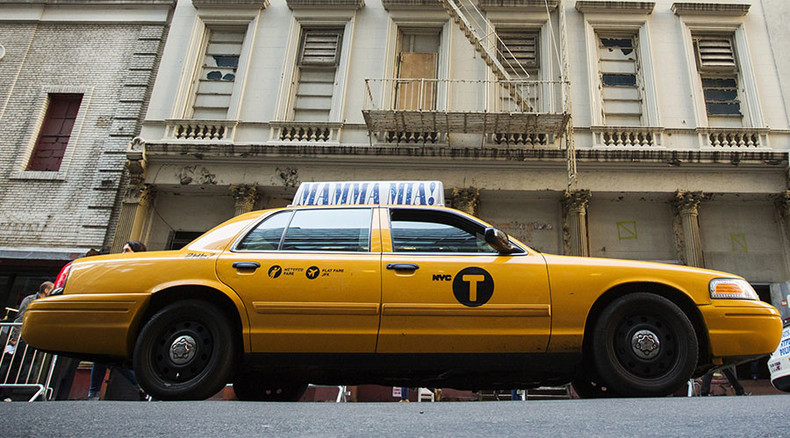 Claiming the popular ride-sharing service Uber is destroying their businesses and threatening their livelihoods, New York City taxi owners and credit unions have filed a lawsuit against the city and its Taxi and Limousine Commission.
The suit, filed in Manhattan federal court on Tuesday, accuses the defendants of violating yellow cab drivers' exclusive right to pick up passengers on the street by allowing Uber drivers to operate in the same area.
It noted that traditional taxi drivers are ditching their yellow taxis to work for the ride-sharing service.
"With companies like Uber operating in the marketplace free of regulatory burdens...licensed taxicab drivers have left the taxicab industry in droves, choosing instead to drive for Uber," the complaint states.
The suit alleges that the number of Uber rides in the "core" of Manhattan increased by 3.82 million from April to June 2015, compared with a year earlier. It states that pickups from traditional yellow taxis fell by 3.83 million.
It goes on to cite Uber as a primary contributor to the July bankruptcy filing of 22 cab companies run by mogul Evgeny Freidman, as well as the state's September seizure of a credit union that specialized in 'taxi medallion loans.'
A medallion is required to operate a yellow taxi in New York City. Until recently, those medallions could sell for over $1 million. But according to the suit, those in the business of leasing out the medallions are now facing serious losses and "have been forced to repeatedly slash daily lease rates to compete."
But even with the lowered prices, "there are still not enough drivers willing to lease medallion taxicabs at any price, resulting in 'taxicab graveyards' scattered throughout New York City," the suit states.
The lawsuit goes on to state that the city of New York misled those in the taxi industry about the value of medallions, that there is no reason to regulate medallion taxis, and that doing so violates the Equal Protection clause of the Fourteenth Amendment.
In addition, it claims that New York City has allowed Uber to "usurp and trespass upon the exclusive property rights of Credit Union Plaintiffs and Medallion Owner Plaintiffs," which constitutes an unconstitutional "taking" under the Fifth Amendment.
Uber has been banned in several European countries, after traditional taxi drivers cited unfair competition from the ride-sharing service, which picks up passengers who hail a taxi via their smartphone.
You can share this story on social media: