Maine Democrats to vote on eliminating superdelegates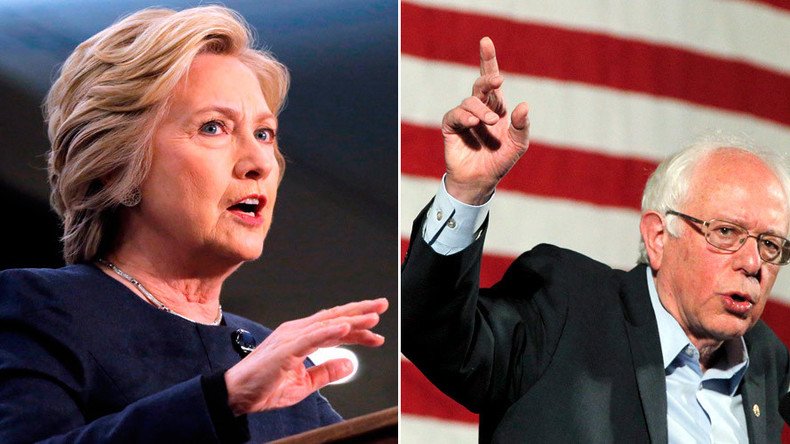 Officials from the Maine Democratic Party will vote on a rule change to eliminate superdelegates, the controversial institution that has a disproportionate role in choosing the party's presidential nominee without necessarily representing voters.
State representative Diane Russell introduced a rule change that would require superdelegates in Maine to be assigned proportionally based on the state's caucus results, just like normal delegates are. The proposed change will be brought to a vote at this weekend's state Democratic Party convention in Portland.
Currently, superdelegates are permitted to go against the will of their voters and support any candidate that they please. In the 2016 presidential nomination, superdelegates have favored frontrunner Hillary Clinton by an overwhelming margin, compared to her slim lead over Bernie Sanders in elected delegates.
This gap was even more apparent in Maine. Sanders received almost double the amount of votes as Clinton in the state's caucuses, getting 64 percent support to her 35 percent. However, the Vermont senator has only received one of Maine's five superdelegates, while Clinton has received three and one remains undeclared.

"When you have a process when you have over 700 delegates in the beginning who are unbound and can sort of sway the election, obviously that's raised some concerns," Jeff Weaver, Bernie Sanders' campaign manager, told RT.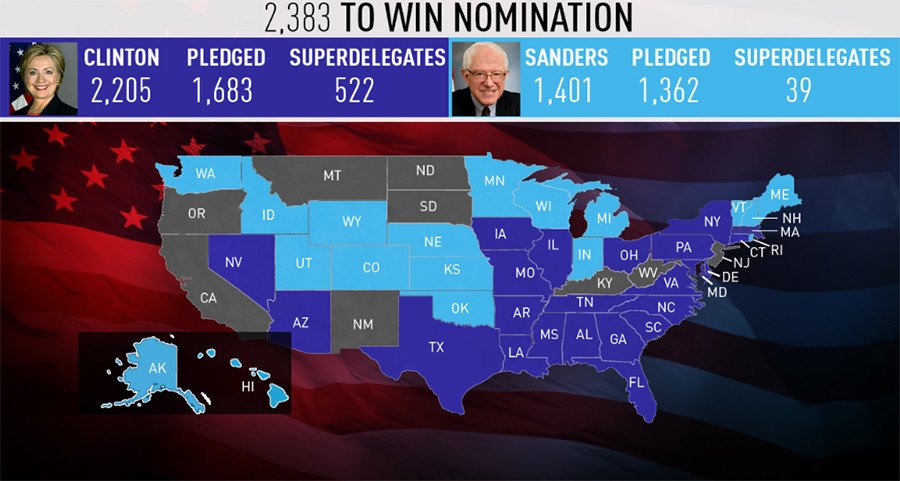 "We have a system of government where you have one person, one vote, by and large," said Russell, who supports Sanders, according to Maine Public Broadcasting. "The primary system is not when that happens. And I think that we need to start moving toward a system that's more fair, that's more democratic and more reflective of the popular vote."
Russell's amendment wouldn't be binding until 2020, because she doesn't want Maine to break with the rules set by the Democratic National Committee. However, it would include a "strong suggestion" that this year's delegates vote according to the will of voters.
The Sanders campaign is reliant on superdelegates nationwide choosing to switch their allegiances to follow the will of the voters, because it is now mathematically impossible for him to win enough pledged delegates to secure the Democratic nomination.
Polls consistently showing Sanders as a stronger candidate than Clinton in a match-up against Trump may sway their final decision, Weaver argued.
As senior party officials and elected officials, "at the end of the day, [superdelegates] want the Democrats to win. Not just the White House, but they want to win up and down the ballot," he said.
You can share this story on social media: