Indiana upset: Sanders fights on as polls show him beating Trump by 13 points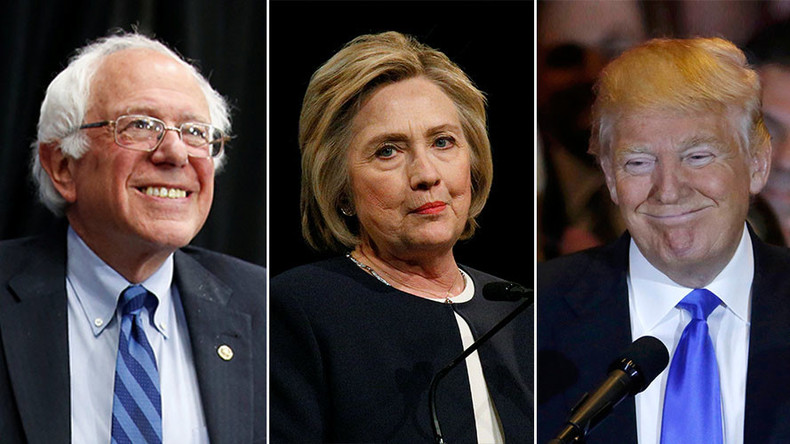 A surprise victory for Democratic presidential candidate Bernie Sanders in the Indiana primary Tuesday puts focus on how well he's doing in the polls against the now-presumptive Republican nominee Donald Trump as compared to Hillary Clinton.
Despite losing the delegate battle to Clinton, Sanders has a better chance to beat Trump compared to Clinton, based on a number of recent polls.
The democratic socialist would beat the billionaire Republican 51-to-38 percent, based on aggregated polling data on the Huffington Post, whereas a Rasmussen poll this week shows Clinton losing to Trump 41-to-39 percent.
In the aftermath of his victory, Sanders predicted his team could "pull off one of the great political upsets in the history of the United States," even though Clinton still has a significant lead.
Barring a "West Wing" scenario at the Democratic Convention in July, Sanders requires 1,022 more delegates awarded from state primaries to win. With only 933 left in the remaining contests, he will need to sway super delegates over to his side.
Sanders appealed to those party insiders last night during his victory speech, saying "what is most important is that we do not allow someone like a Donald Trump to become president of the United States."
If Sanders doesn't manage to pull off one of the greatest political upsets in US history, his supporters may not automatically shift to Clinton.
Voters in the remaining states have vowed to support Sanders or no one, with nearly 100,000 pledging to write in Sanders or the presumptive Green Party nominee Jill Stein on their ballot.
A Wall Street Journal poll in March found that 33 percent of Sanders supporters would not vote for Clinton, a number that went up as his support rapidly increased.
In comparison, only 14 percent of Clinton supporters said they would not vote for Sanders in a general election.
Sanders vowed during a Sunday press conference that his supporters would not vote for Trump.