Google, Ford and Uber join forces, create coalition for self-driving cars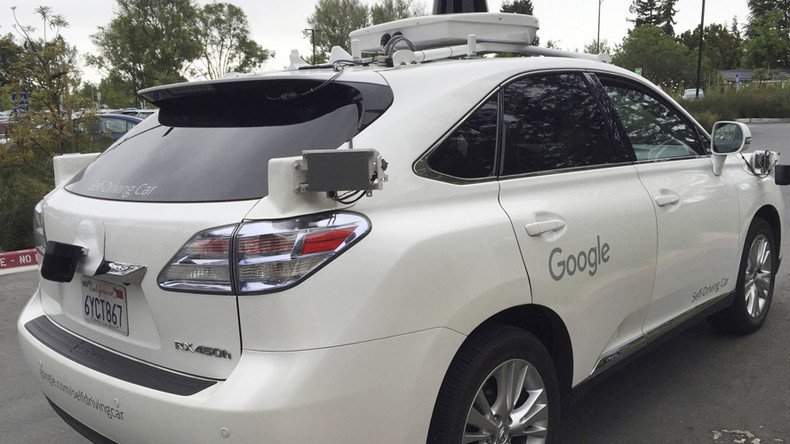 Companies from Detroit and Silicon Valley are teaming up to urge lawmakers to put self-driving cars on the street as fast as they can. Companies believe the technology can save many of the 33,000 who die in car accidents, although thousands of jobs may be lost.
Titled the Self-driving Coalition for Safer Streets, the new lobbying group is composed of Google, Ford, Uber, Volvo, and Lyft. The group's entire goal is to advocate for self-driving technology at the federal level.
Former administration of the National Highway Traffic Safety Administration (NHTSA), David Strickland, will be leading the group.
"Self-driving vehicle technology will make America's roadways safer and less congested," Strickland said in a statement. "The best path for this innovation is to have one clear set of federal standards, and the Coalition will work with policymakers to find the right solutions that will facilitate the deployment of self-driving vehicles."
More specifically, the coalition wants to press the federal government to create national standards for autonomous driving. The Transportation Department is set to come up with one set of rules this summer, but the coalition wants to see faster progress in order to stave off the possibility that there will be different regulations in each state.
In a statement, Ford told Reuters that the coalition will "work together to advocate for policy solutions that will support the deployment of fully autonomous vehicles."
A separate report from Reuters showed that auto and tech companies believe driverless vehicles can prevent most of the annual deaths linked to car accidents, which numbers 33,000.
"If the situation was reversed, and we had automated vehicles today and someone proposed to let people drive cars, what would the reaction be?" asked Glen De Vos, vice president of global engineering for Delphi Automotive PLC, a supplier of driverless-car technology.
"You would be basically asking that 33,000 deaths per year be allowed on highways as part of a policy plan. There's no way on earth anybody would accept it."
However, lives could be saved at the expense of jobs. Sales of traditional vehicles could sink 40 percent over the next 25 years if self-driving cars become viable on the marketplace, according to a 2015 report from Barclays analyst Brian Johnson. If that were to happen, about 25,000 workers in the US and Canada would find themselves unemployed.
In order to combat that trend, some automakers are trying to expand their businesses into mass transportation. Ford, for example, established a new office in California to explore other mobility alternatives for the company.
In the meantime, the NHTSA is scheduled to have a second public forum regarding the rules its crafting for self-driving cars. The forum will consider statements from companies as well as Stanford University automakers, Reuters reported.
One of the ideas the Transportation Department said it would look into is regarding a future of self-driving vehicles that don't have anyone behind the wheel. That would mark a departure from the regulations put in place in California, which don't allow driverless vehicles and have been criticized by companies like Google.
The rule-making process is also part of the Obama administration's effort to get more rules on the books. In January, the White House proposed $4 billion over the next decade for driverless car testing.
In March, the director of Google's self-driving car initiative, Chris Urmson, asked Congress to "move swiftly to provide the Secretary of Transportation with new authority to approve life¬saving safety innovations," according to The Hill.
"This new authority would permit the deployment of innovative safety technologies that meet or exceed the level of safety required by existing federal standards, while ensuring a prompt and transparent process," he added.
You can share this story on social media: