Endangered tiger kills a woman at Palm Beach Zoo in Florida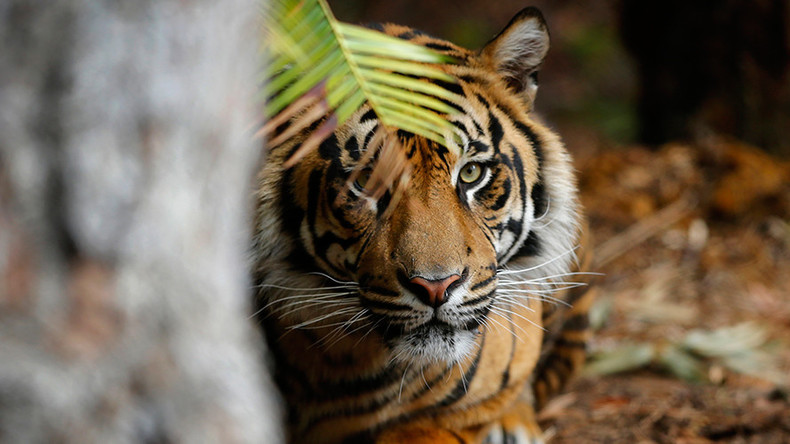 A rare Malayan tiger killed a zookeeper at Florida's Palm Beach Zoo, marking the first time a human being has been slain on its premises. The incident sparked panic among visitors, and zoo staff were left feeling as if they had lost a "family member."
Palm Beach Zoo officials confirmed the death of Stacey Konwiser, 38, who passed away because of her injuries at St. Mary's Medical Center following the encounter with a male tiger.
"This is the first death at the hands of an animal in the history of the Palm Beach Zoo," the zoo's spokeswoman Naki Carter said, according to the Palm Beach Post.
Carter spoke of Konwiser, 38, as "a tiger whisperer," saying she was preparing for a 2:00pm Tiger Talk, a daily Q&A feature for visitors, which was just minutes from beginning.
However, the zoo officials still don't know quite what happened in the so-called "night house," a behind-the-scenes enclosure where animals are fed and sleep. It is also one of the zoo's most dangerous areas, which staff refers as Class 1.
Speaking at a press conference, Carter would not specify what kind of injuries Konwiser sustained, but he stressed that no safety parameters were breached.
"These are wild creatures that we are caring for, and there are parameters and there are protocols that you must take when you are in close proximity, and there are safety procedures that are followed everyday," Carter said.
Initially, Palm Beach Zoo officials said they could not describe the incident as an "attack."
A professional tiger keeper and the zoo's lead expert, Konwiser worked with four Malayan tigers, which are considered endangered species. The zoo holds three males and a female, which represent slightly more than one percent of the 250 to 340 tigers estimated to be in the wild.
Immediately after the incident, the tiger was tranquilized so that rescue workers could safely access Konwiser and deal with her wounds. When asked for details, Carter also declined to answer why the tiger was tranquilized instead of being shot.
Konwiser was flown by Trauma Hawk helicopter from the zoo to St. Mary's Medical Center, where she arrived in critical condition.
It was first thought that the tiger had gotten loose on the zoo grounds, which prompted a swift evacuation. All visitors in the area were forced into a gift shop nearby.
"There were people running frantically for the children when we were trying to get the gift shop," one of the visitors Alena Rodriguez told the Palm Beach Post.
Later the zoo officials said that the tiger never left the enclosure.
Konwiser's death has left her colleagues shocked and saddened.
"There are no words to describe," Carter said. "We've lost a family member. This is a family that is in mourning right now."
A spokesperson for the Association of Zoos and Aquariums said that "animals hurting or fatally injuring keepers are very rare."
"Obviously, it's a terrible tragedy," AZA spokesman Rob Vernon was cited by the Post as saying.
The woman's husband, who is also a zookeeper, has been notified of her death.
The Palm Beach Zoo will be shut down through Saturday, officials said.